Thinking of throwing a big party? Perhaps booking the usual ballroom, and function rooms have crossed your mind but what you're looking for is something with a little more oomph! If you're going to hold a glamorous event for a group of up to 100 pax, hosting your gathering on a yacht could be just what you're looking for. With Royal Albatross it is now possible to hold a large gathering of more than 100 Pax out at Sea and delight your guest, she is the largest Yacht available for charter in Singapore and boasts of a Sailing Capacity of 130 Pax and Dockside Capacity of 180 Pax.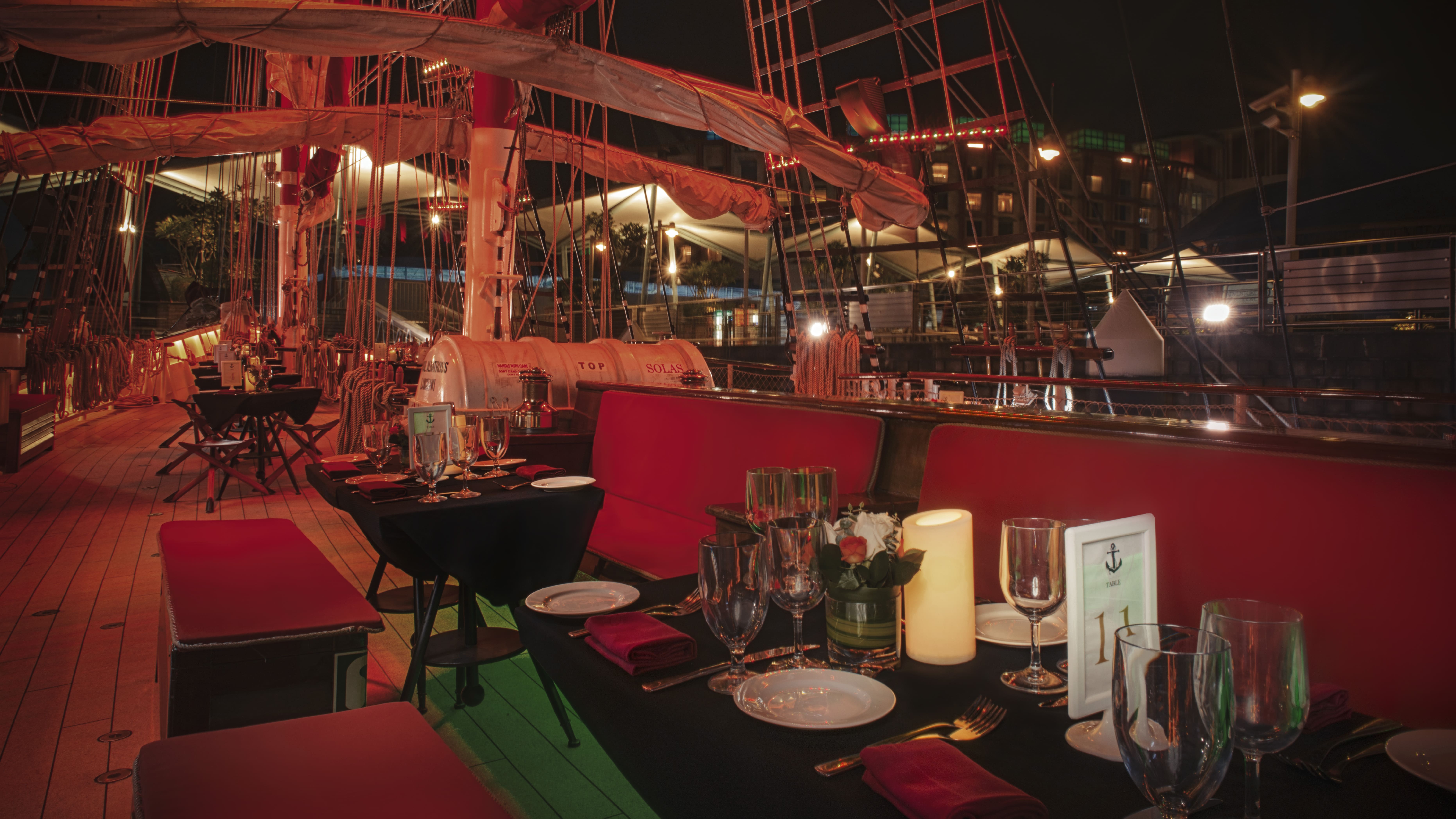 Spacious Deck And Customisable Layout
On Royal Albatross, our spacious decks have no problems accommodating a large gathering for a corporate/private event. Our luxury yacht has three exclusive and private hospitality zones each on the Upper Deck we have the Forward zone and the Aft zone with a seating capacity of 60 and 40 pax and a standing capacity of 90 and 60 pax respectively. We also have the air-conditioned Grand Salon on the main deck with a seated capacity of up to 40 pax and a standing capacity of up to 60 pax
Additionally, you'd also be pleased to know that furnishings on board can be easily customised to your needs. Just let our staff know what your event requires – whether you'd like more standing space or you'd prefer a more formal sit-down dinner setting. We'll customise the perfect layout for you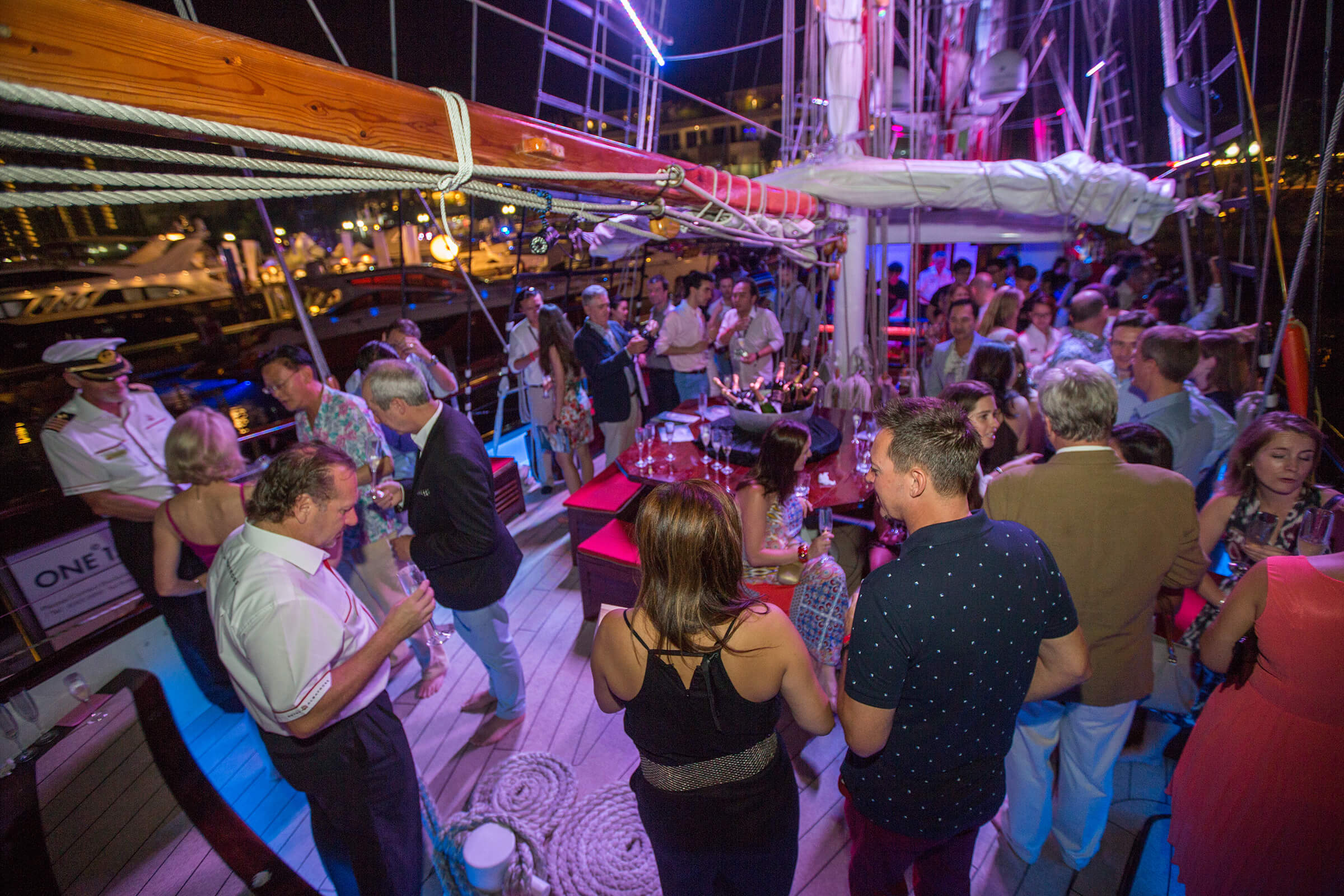 Luxurious Onboard Dining
Dining on a traditional ship is definitely an experience you and your guests will remember. Featured as Bruce Wayne's private yacht in The Dark Knight, Royal Albatross definitely promises a luxurious and elegant ambience. Additionally, we've also got an onboard catering team and kitchen that can serve both small and big groups – just let us know how many guests you're expecting!
On Royal Albatross, you can choose from our customizable menus, arrange a buffet spread, or if you prefer, just some light bites and cocktails. Not only do we cater to a large group, but we can also make arrangements for your preferred dining style.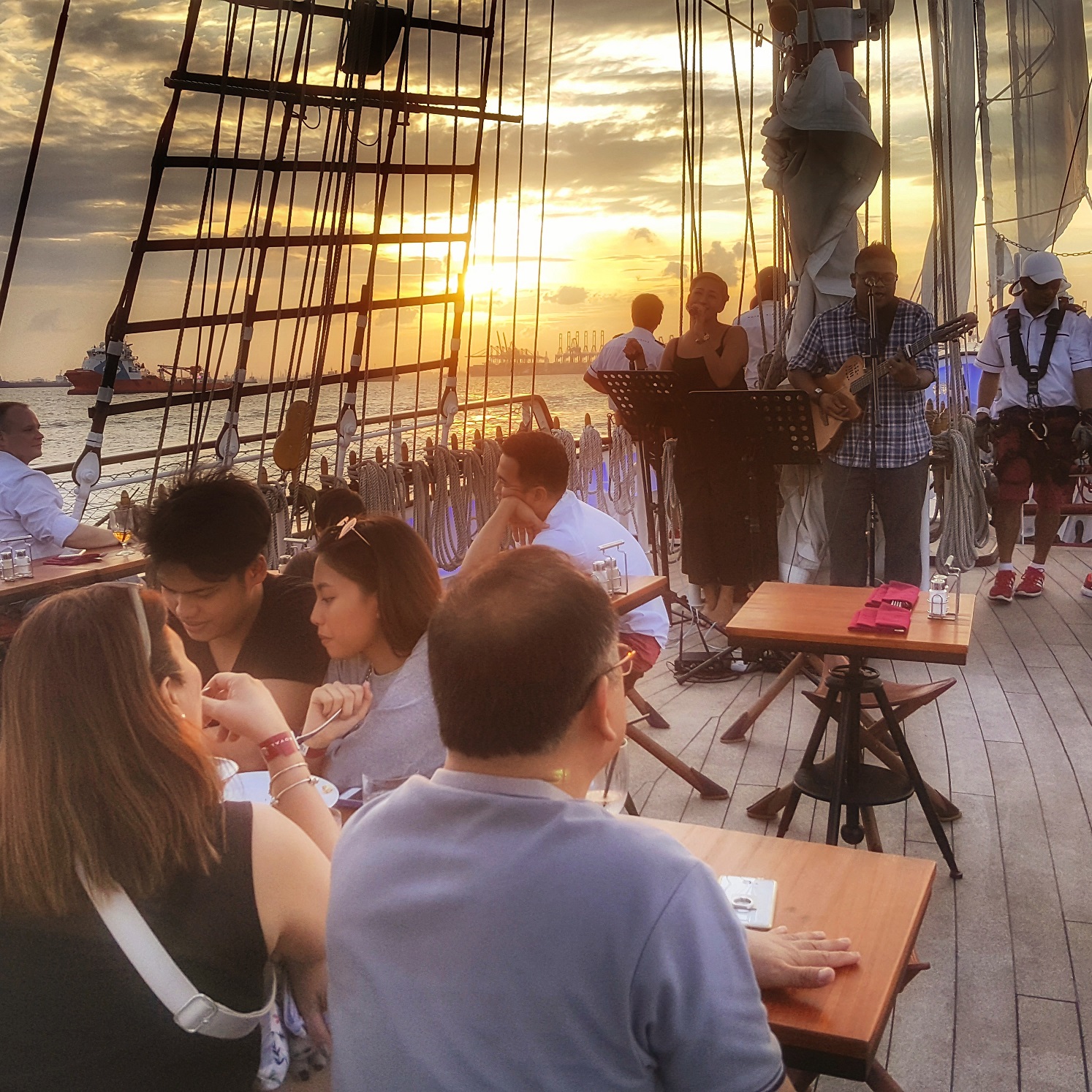 Exciting Onboard Entertainment
Want to inject some life to your gathering? Let us know and we can arrange a line-up of entertainment just for you. From magicians to singers, DJs, and dancers, we've got a reliable proven pool of talents that can brighten up your yacht party! Planning an event for a large group can be a headache but if you're throwing a yacht party with us, we'll even manage it for you and give you a hand to find the right entertainers – its all part of the service!