NOTE: IF YOU ARE BRINGING A CAT OR INTEND TO BRING ONE, THE FOLLOWING NOTICE APPLIES TO YOU. CAT CRUISE IS NOT FOR ALL CATS. IF YOU CAN ANSWER YES TO ALL OF THE FOLLOWING QUESTIONS, YOUR CAT MAY BE SUITED TO CAT CRUISE
Has your cat been outside the home before and does it stay relatively calm?
Does your cat have a valid FVRCP vaccination and is it fit and healthy ?
Is your cat at least 4 months old?
Has your cat worn a collar or harness and lead before?
ENTER SITE
The World's FUR-ST Cat Cruise
Travelers Choice 2020-2022★★★★★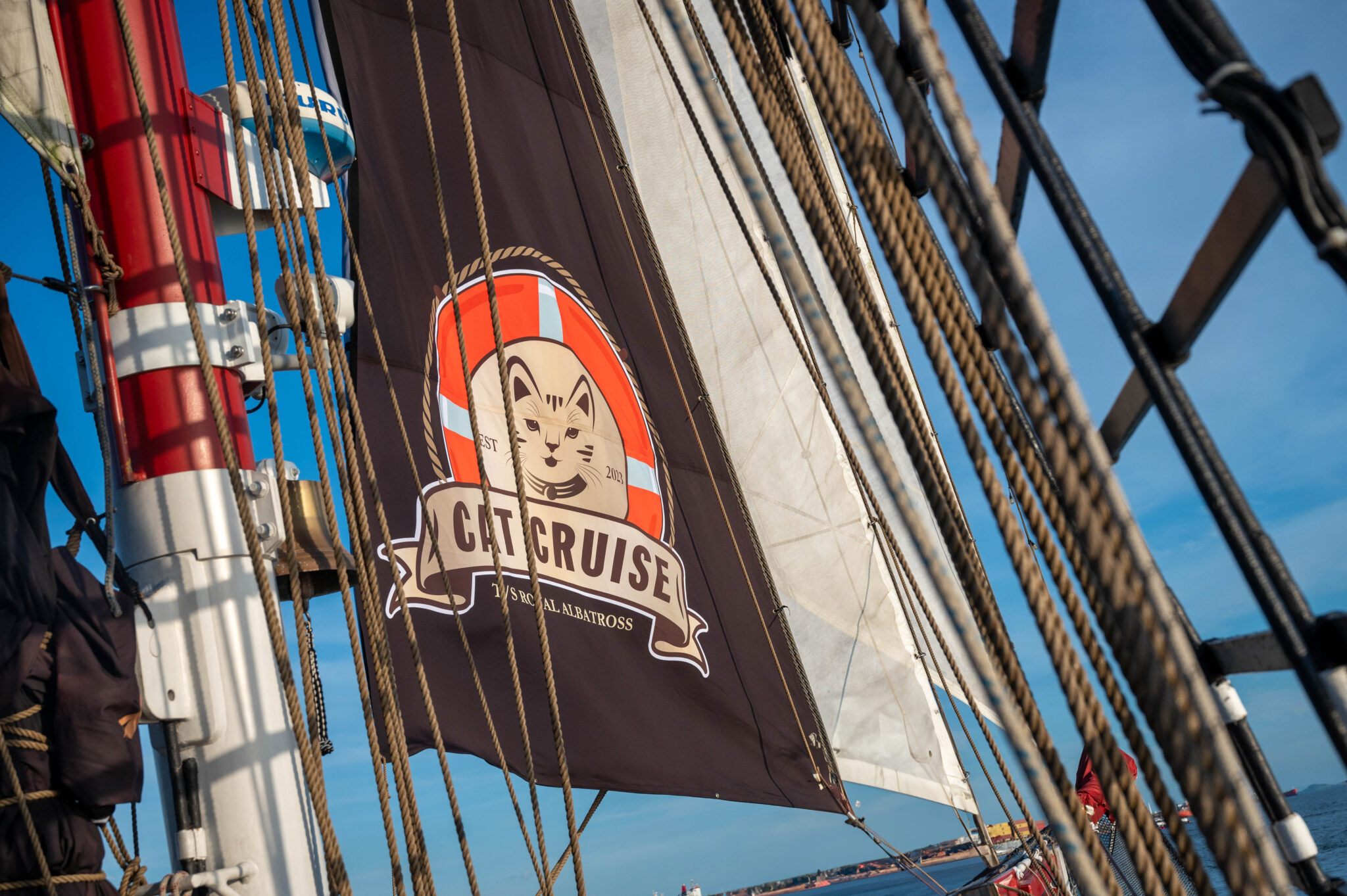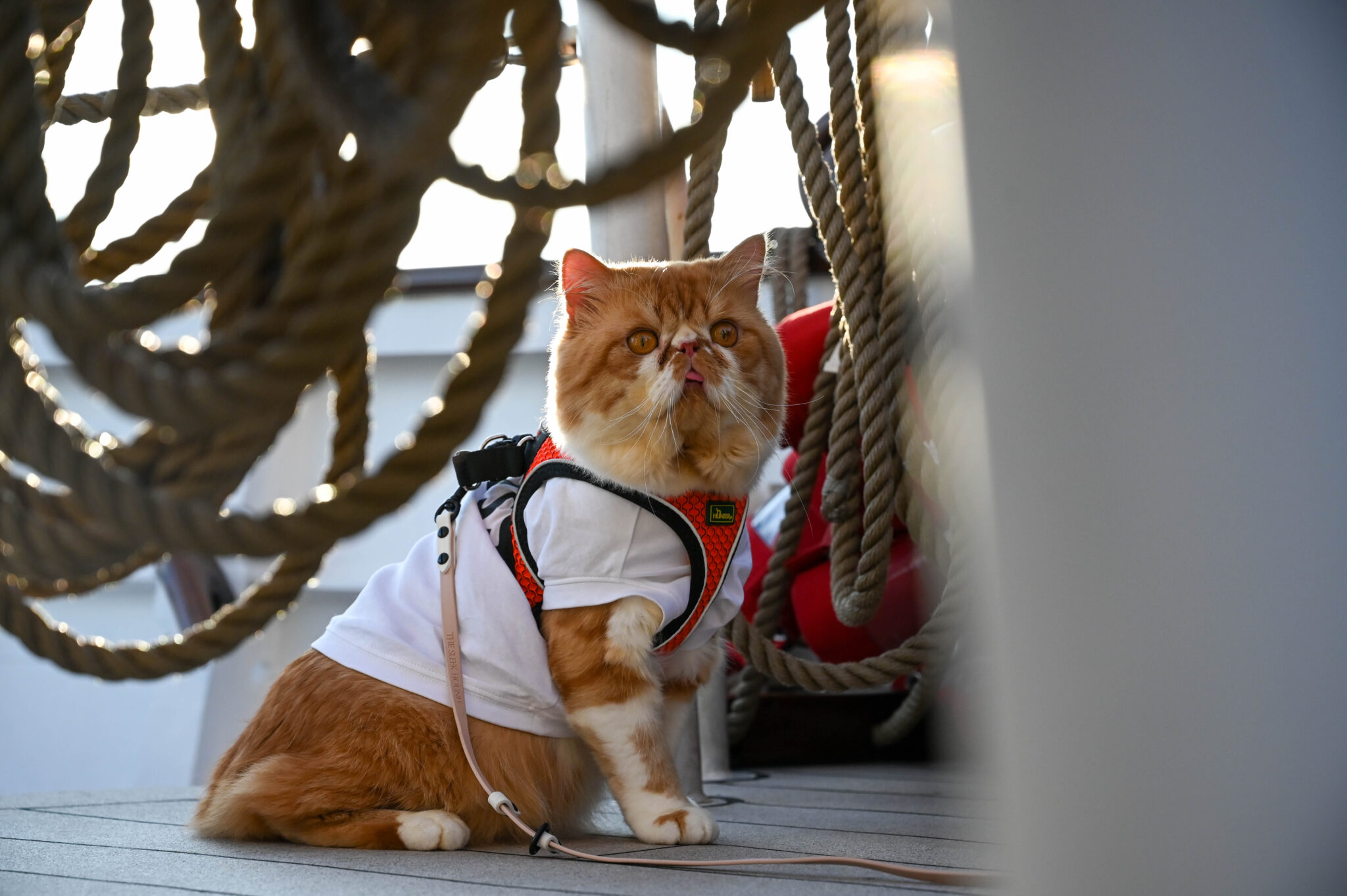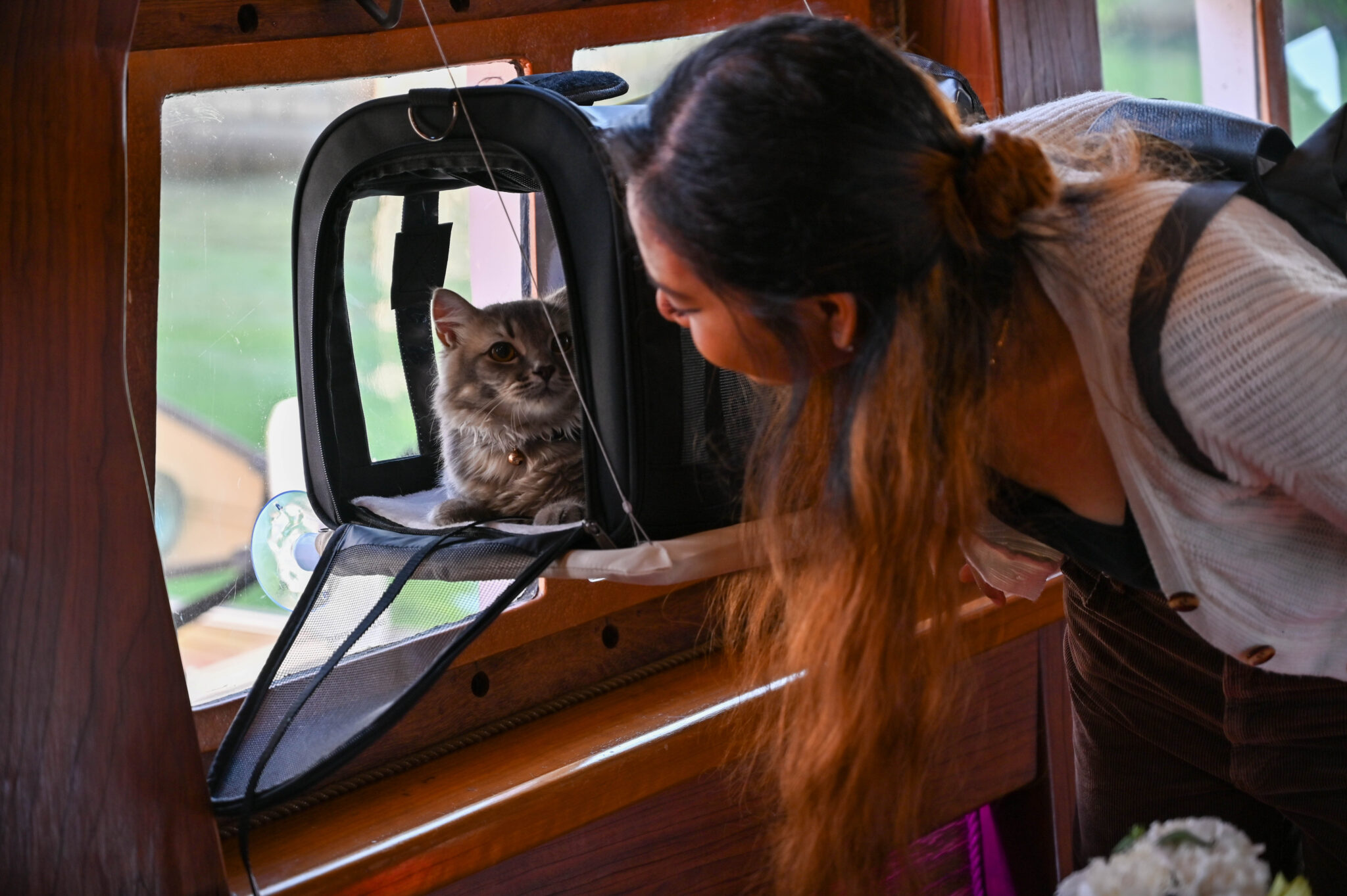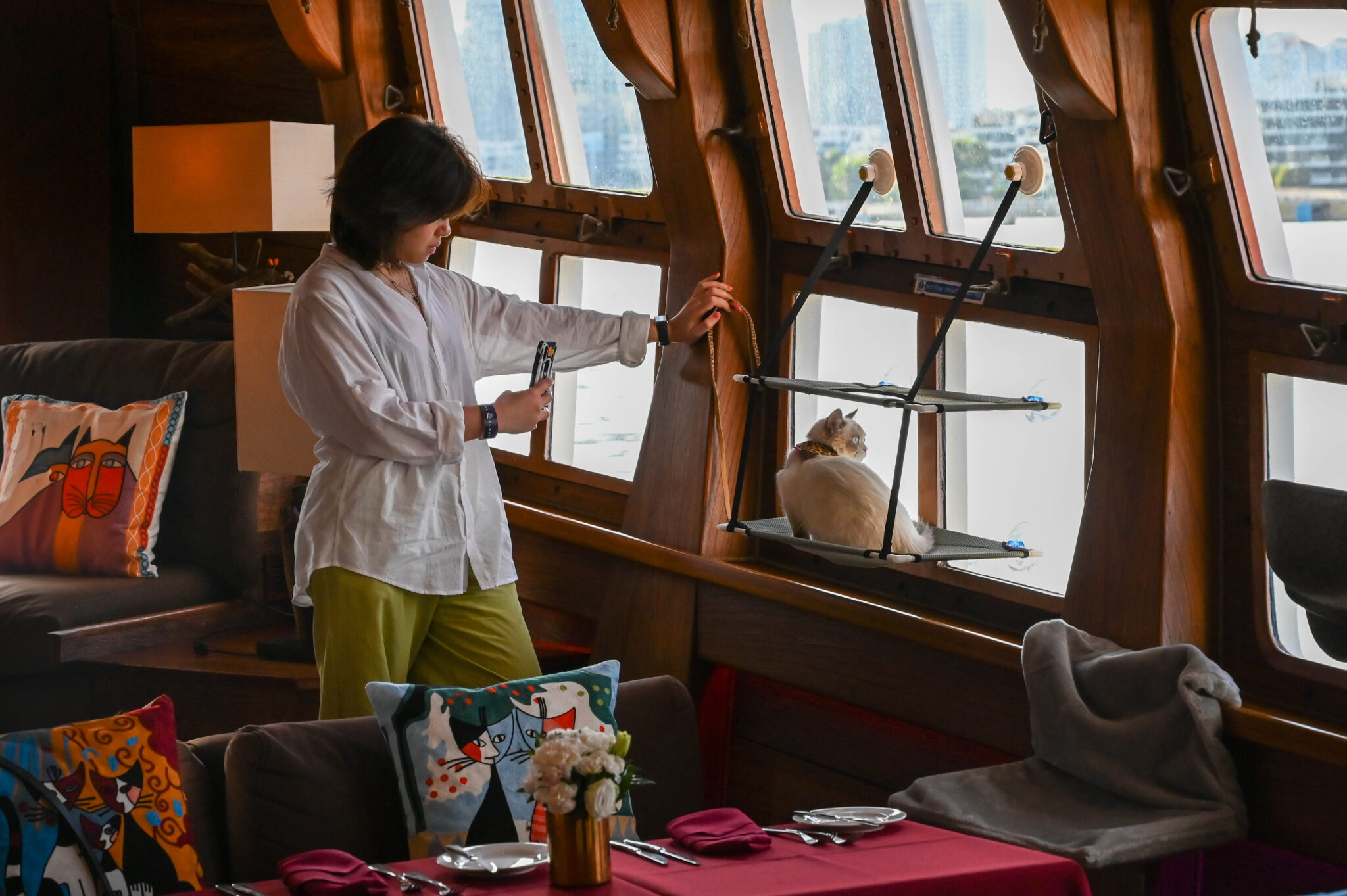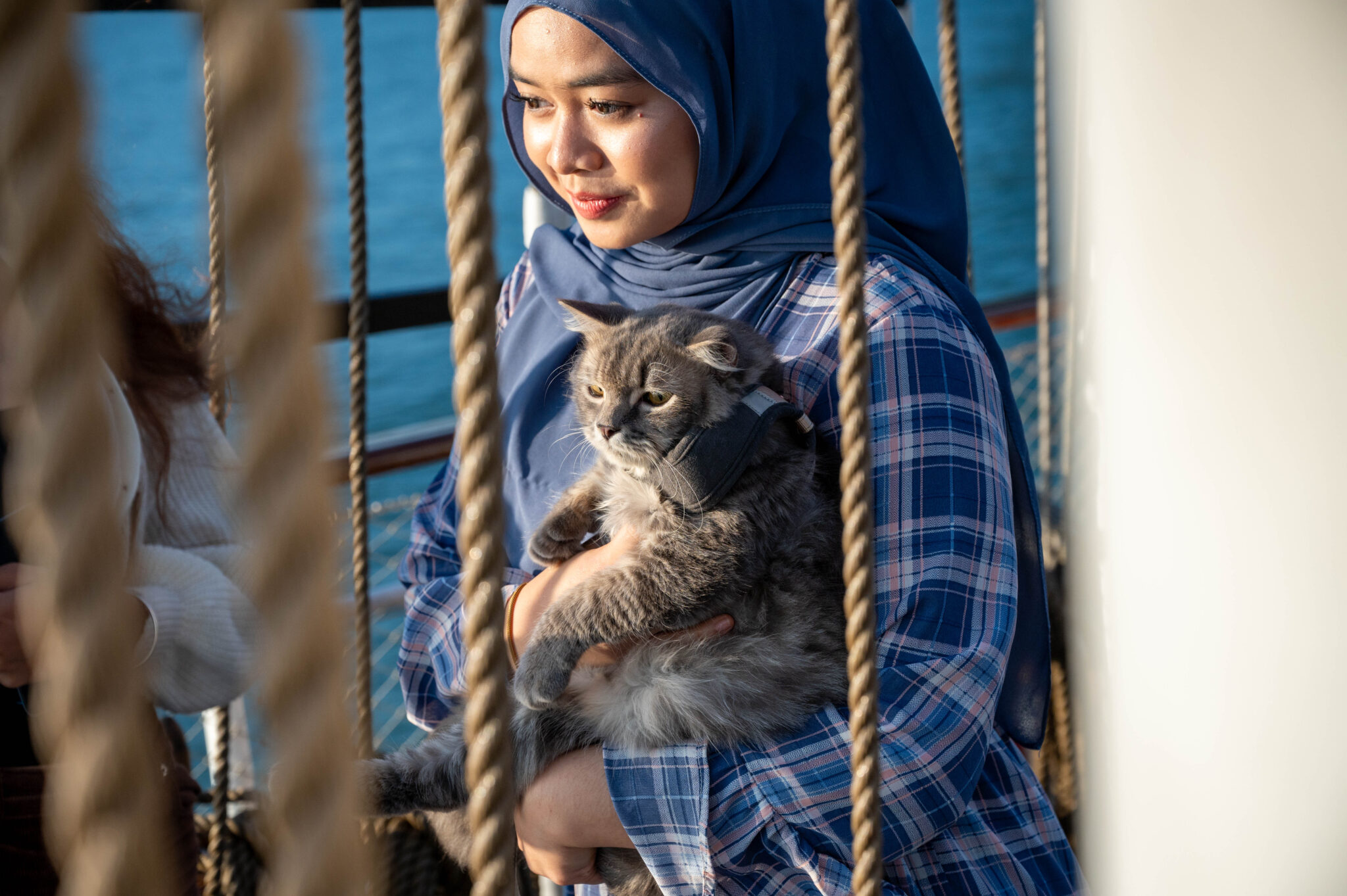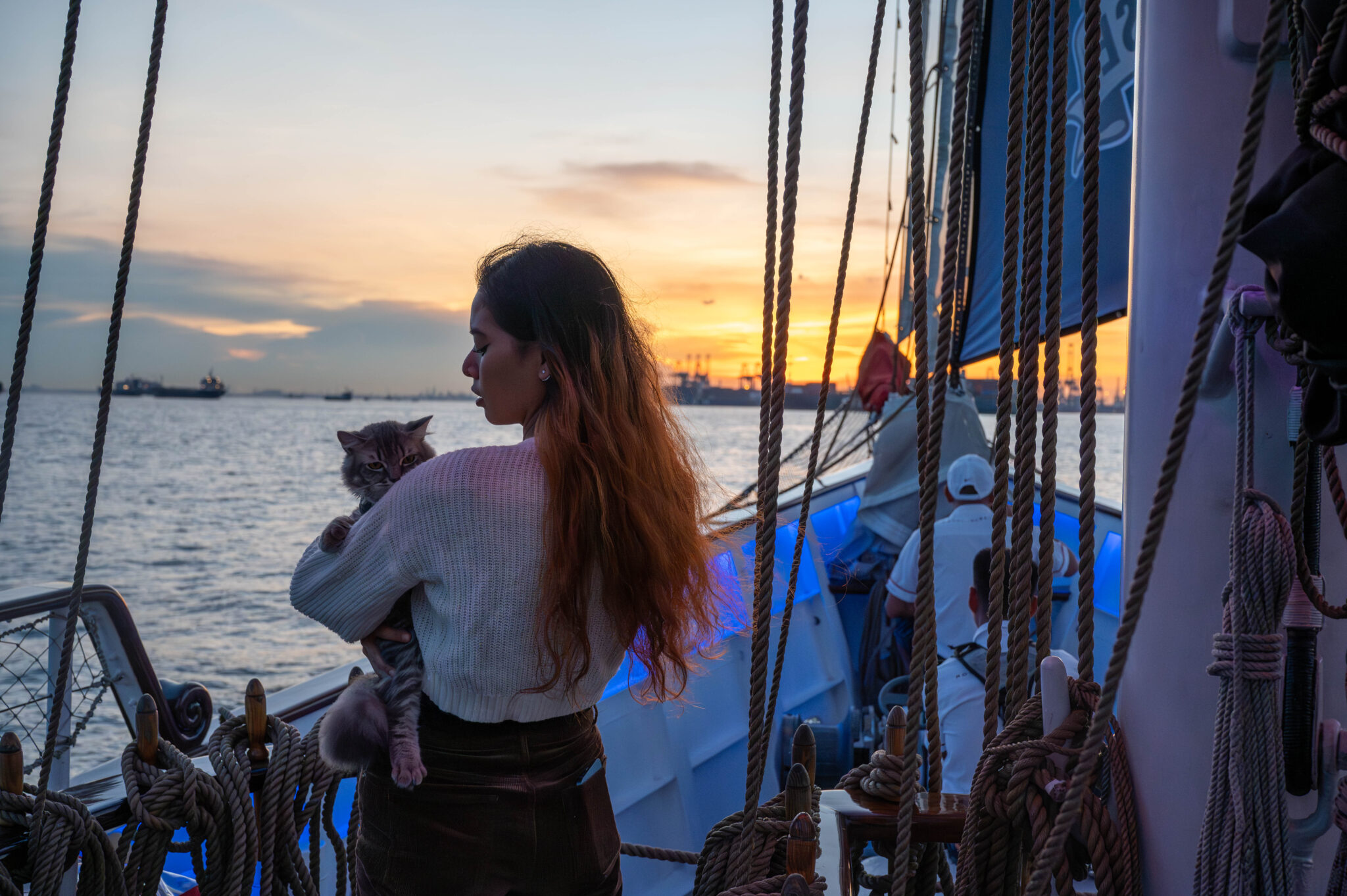 Inspired by strong demand from owners to let cats onboard, get ready for the world's fur-st Cat Cruise – an exclusive Singapore attractions experience to sail-ebrate Singapore's love for cats and the Cat aka Kucinta.
Purr-fect Family Togetherness
It's time to experience the purr-fect Sunset Dinner Cruise with your beloved fur-baby and create family moments of togetherness that will be remembered fur-ever!
Cat Cruise is Powered by Paw-pose
Motivated by our love for cats, and wanting to build a brighter future for Singapore's fur families, we want to help integrate cats into our human lifestyles so that cat owners can bond and share more experiences with their kitties.
The Ultimate Cat Luxury
This extraordinary, feline-friendly dinner cruise puts your fur baby center stage, alongside your table,  to indulge in a gourmet dinner (humans only), sunset sea views, mellow entertainment and fur-family togetherness.   Cats and kitties get to experience the ultimate in cat luxury, their own designer private cabin with a guaranteed sea view.
Cat-Centric & Cat Friendly
With our cat-centric approach and after extensive consulting with leading cat experts and authorities including Vets, SPCA, The Cat People, and Cat Welfare Society, the Royal Albatross can now be considered as one of the most Cat-friendly places Singapore. 
To ensure the best experience, we keep our kitties safe and comfortable, stimulated by amazing sea views and a cat playground in our Cat Lounge.  Cats also receive a Cat Food Trial Pack from our partner PetCubes, containing a gourmet cat dinner that kitties can enjoy in the comfort of their own home and usual feeding routine.  Cat paw-rents and cat loving guests can also learn new cat tips and skills from Cat Experts & Cat Masterclasses, to help them improve the lives and welfare of their fur babies and kitty-kids.
Book this paw-some experience NOW and make unfur-getable memories
In order to bring a cat onboard, you will need to fulfill our requirements. Download here.

Sunset Dinner Cruise
$225/125
(Cat Friendly)
Adult/ Child
Complimentary Cat Sailing
Trial Pack Cat Food by PetCubes to Takeaway
All kitties welcome who are vaccinated, sterilised and used to adventuring outdoors
BOOK NOW
Purr-fect Birthday Package
Complimentary Cat Sailing
Trial Pack Cat Food by PetCubes to Takeaway
Early Boarding
Welcome "Puurfect Punch" Mocktail
Free-Flow soft drinks
All kitties welcome who are vaccinated, sterilised and used to adventuring outdoors
ADD AT CHECKOUT
Meow-tastic V.I.C Package
Complimentary Cat Sailing
Trial Pack Cat Food by PetCubes to Takeaway
Early Boarding
Personalised Greeting card with personalised message
Bottle of house champagne
Bouquet of 6-Roses
Welcome "Puurfect Punch" Mocktail
Free-Flow soft drinks
All kitties welcome who are vaccinated, sterilised and used to adventuring outdoors
ADD AT CHECKOUT
Cat Cruise was inspired by Dog Cruise and purr-sistant requests from cat owners to let their cats join in the fun. Although it may seem unnatural for cats to sail, it should be remembered that for over 600 years, Tall Ships have had cats onboard.  Known as the "ship's cat", they were valued members of the crew and their paw-pose was to keep their ship rodent free and to provide companionship. It's therefore logical to suggest that cats may still have sailing in their genes and they are natural sailors!  Don't believe us?  Read this fascinating article about cats on Tall Ships, please visit: https://seahistory.org/sea-history-for-kids/ships-cat/
The child will need to be accompanied by a paying adult aged 18+.
Maximum of 1 Child per Parent or Guardian.
This event is recommended for adults aged 13+, Children ages 4 – 12.
Tickets are changeable, transferable, valid for 6 months, and non-refundable.
See Full Terms & Conditions and FAQ for Sunset Sail, Dinner Cruise, and other Special Cruise.
For more information about the stability of the Royal Albatross and why it's unlikely you'll experience seasickness, please view our video HERE.
All prices are subject to 10% Service Charge + GST at the prevailing rate.
Maximum of 1 Cat per Paying Adult
You must meet our requirements if you wish to bring a cat onboard