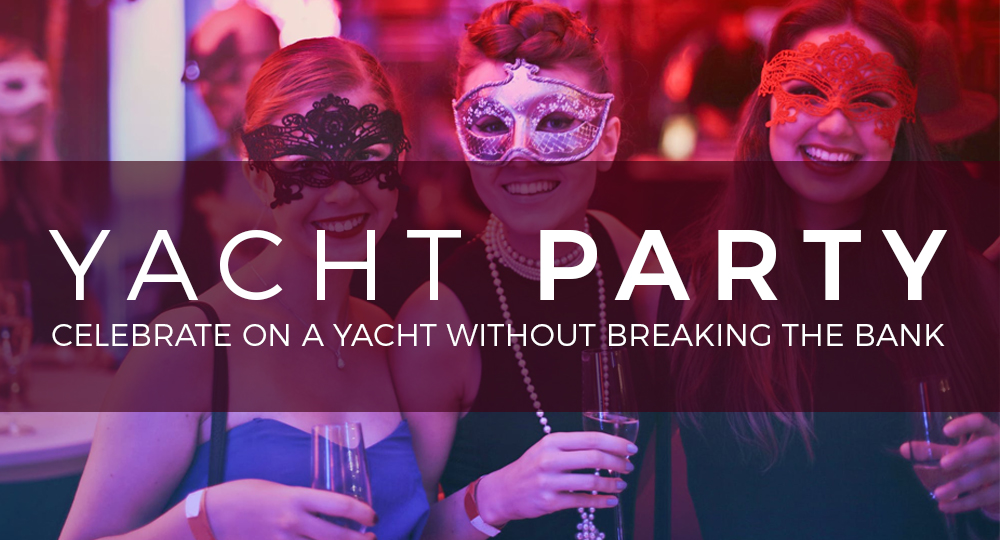 YACHT PARTY: CELEBRATE ON A YACHT WITHOUT BREAKING THE BANK
Host a unique yacht party or a dinner cruise on board the region's first and only luxury tall ship at sunset under a canopy of sails and the twinkling night sky. The perfect place as a unique yacht party venue.
Have you ever wondered what it's like to have a cocktail party on a luxury superyacht – the ones seen in Hollywood Movies?
Born Windy II in 2001, this young American girl starred in The Dark Knight (2008) as Batman's private yacht when she was only 8 years old, before undergoing an amazing transformation into one of the most stunning tall ships in the world today. Now known as the Royal Albatross, she is a lady of unmatched splendour and lives right here in Singapore!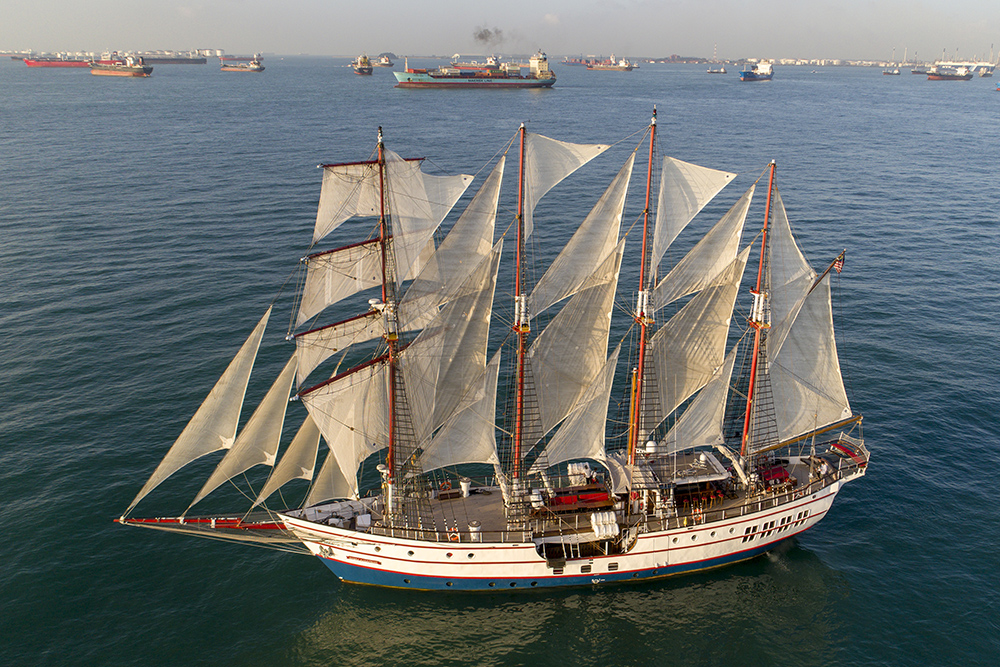 Partying on board this sailing superyacht like the DC superhero can be quite the draw. And now you can buy sailing tickets online so you can enjoy like billionaire Bruce Wayne without breaking the bank. No longer do you have to book an entire party boat or fork out thousands to charter places to celebrate birthdays, just to enjoy a relaxing yacht party.
Unique Party Venue
The best thing about the Royal Albatross is that being the largest yacht in Singapore, she can hold up to 130 pax while sailing. This means that if you have 30 or more people, you can rent out a zone in the Royal Albatross for your party. And if you are going for more than 50 people, we are the only ones in Singapore that can hold a 100-odd.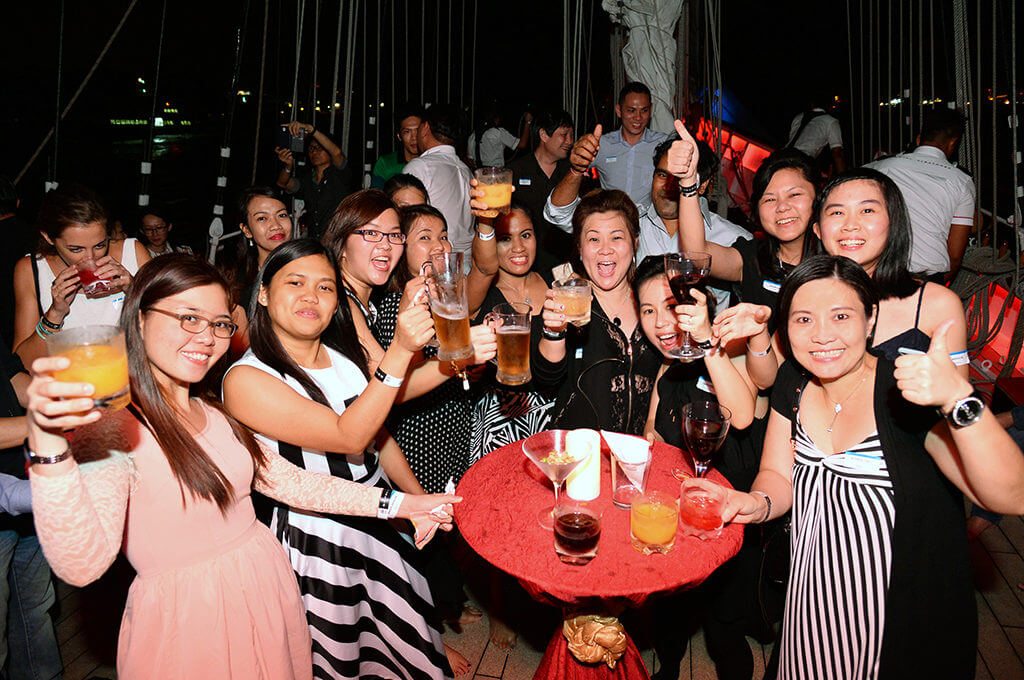 Sit back and lounge on the upper deck as you sail through smooth tropical waters under a canopy of sails with the silhouette of the Singapore cityscape in the distance. You will get into zen mode in no time with the help of 60,000 mood lights and a professional AV system installed onto the vessel.
The air-conditioned Grand Salon on the main deck is where you can retreat to chill with friends. This spacious lounge has plenty of plush sofas and its own bar to enjoy your favourite cocktails, liquors and wine. Besides our extensive beverages menu, you can dine on board too, sailing off into the sunset with fresh food served straight from the ship's galley.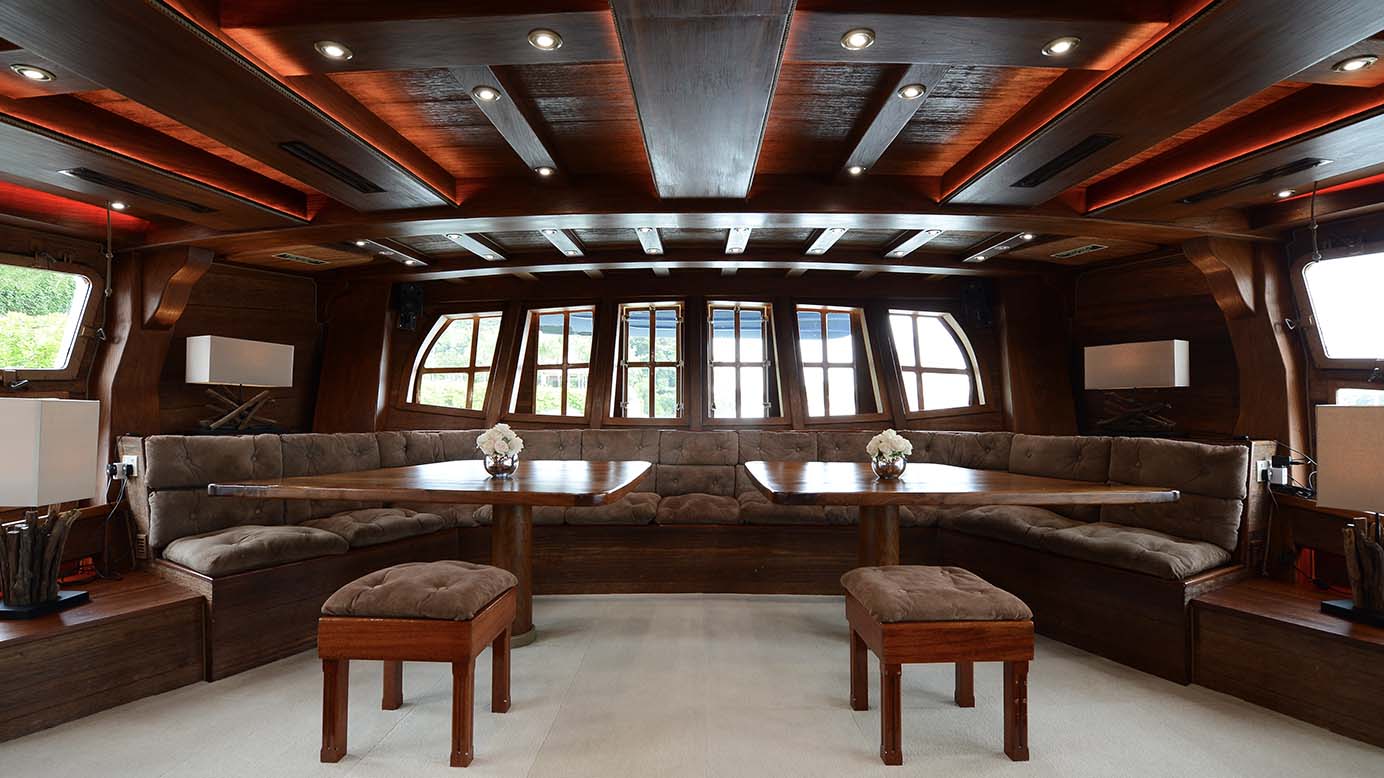 So if you have been looking for a classy cruise in Singapore, you've found it! Enjoy a yacht party like no other, among all the party places in Singapore and nightlife events. Get your tickets and head over to Sentosa where you will find the Royal Albatross resting elegantly against behind the SEA Aquarium at Resorts World Sentosa. Welcome aboard!
– LEAVE AN ENQUIRY –