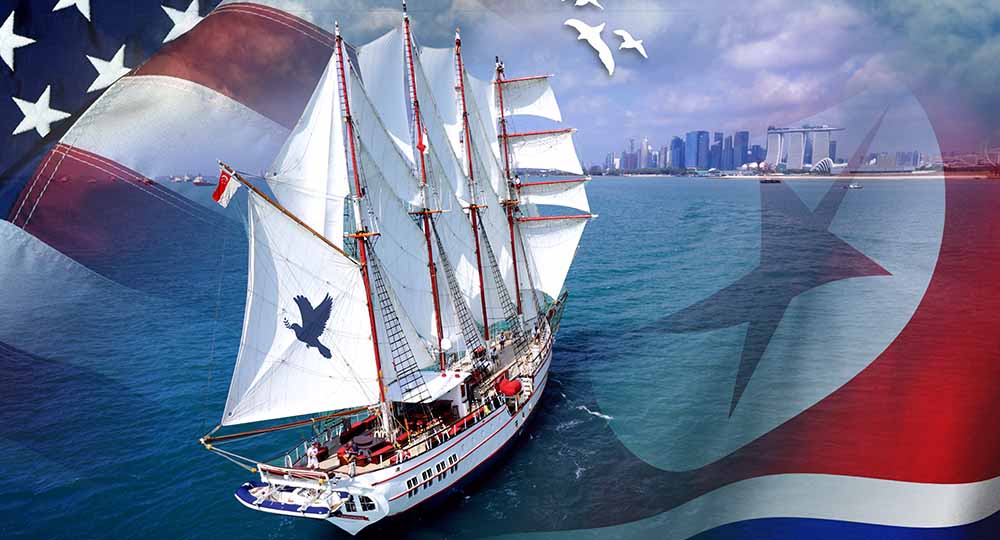 This historical summit happening right on our shores in Singapore is going to be written in the history books in golden letters as it marks the start of a new era not just in the Korean Peninsula but for world peace. Let's come together to celebrate this historical landmark event with Royal Albatross's Peace Cruise.
Singapore at the Centre of the World
Politicians and media alike are viewing held the Trump-Kim meeting as the most significant diplomatic event of the decade. President Donald Trump announced our island-state as the venue to host this an all-important meeting pick after several weeks of speculation. Before then, the media named a few usual favourites like Switzerland and even Thailand volunteered to host.
The choice by both countries is a vote of confidence for Singapore sterling reputation as a peacemaker, neutral party, and a bastion of stability and security. Some of the most remembered diplomatic events in Singapore are the China-Taiwan meeting between Xi Jinping and Ma Ying-jeou, the International Monetary Fund (IMF) meeting, and the annual Shangri-La Dialogue. Singapore's good relations with so many nations is also why the media named its passport as the top in the world.
Regional Security and World Peace
Tensions in the region are regularly fired up over the nuclear ambitions of North Korea and between claimants in the South China Sea dispute. Having one of these perennial issues solved would mean greater stability in the Asia Pacific region.
Previous US Presidents traditionally hold a vague and uneasy stance over issues like North Korea and Taiwan. But since winning the election, Trump has introduced a different baseline for talks with his tit-for-tat rhetoric. His line of diplomacy has opened a way for this historic moment to happen that no other presidents were able to accomplish.
This historic summit and his mounting accomplishments during his presidency are the reason why his allies have pledged to support him as a nominee for the Nobel Peace Prize for 2019. The talks on 12 June might not produce a peace treaty nor denuclearisation on the Korean peninsula immediately, but they could very well lead to one in days to come. All in all, this is one global celebration you should not miss.
Sailing Happily Ever After into the Sunset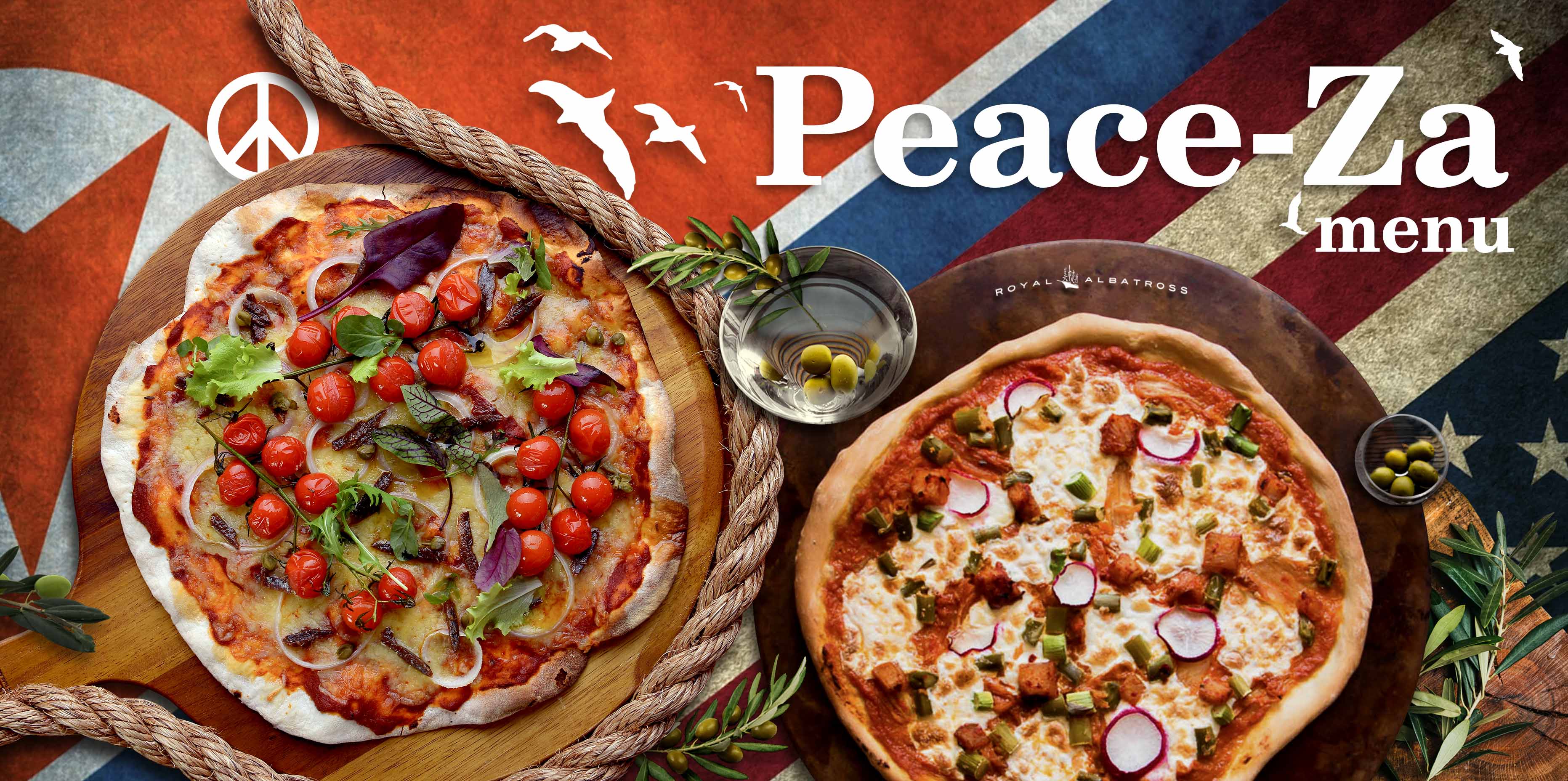 With the multilateral "Happily Ever After" imminent, the Royal Albatross is celebrating the Trump-Kim Summit with a Peace Cruise.
Guests onboard the Peace Cruise will be treated to a Western-Asian fusion buffet and our Olive Branch Martini as welcome drink to mark our contribution to world peace and giving the world citizens a reason to celebrate this monumental summit on our shores. With that, peace lovers can feast and drink cocktails and soju on the decks of the 4-mast tall ship as they sail towards a better tomorrow.
For those unable to go on the cruise, you can always get the Peace-Za and Olive Branch Martini in The Peace Deal during our restaurant's opening hours.
Join the Royal Albatross, beyond its previous life sailing past the Trump Tower along Chicago River, to this historic moment in Singapore celebrating in a joyous occasion for World Peace. For other sails, you can check out our Sunset Sails, or even birthday deals.