Unique Places in Asia only found in Singapore
We are all travel starved and as locals. And we often don't explore the goodies that we have in our own backyard. So whether you backpack or are in the mood to splurge. Here are some of the unique places in Asia only found in Singapore.
Visit the tallest bar in Asia – The most unique bar in the sky.
One of the lesser-known secrets in the craft beer scene is a bar perched on the top of 1-Altitude. The bar claims to hold the title of the highest urban craft brewery; pardon the pun. The bar has one of the most spectacular views in the air with 360-degree views of the city as you look down.

Get to sea with Asia's only Luxury Tall Ship – The Most Unique Venue at Sea
Moving on from the spectacular aerial views we now hit the sea with the Royal Albatross. The ship is critically-acclaimed as Singapore's most romantic venue at sea, and rightly so as it's the only tall ship here in Asia. Another spot for spectacular 360-degree views and a great spot to view the sunset or to see the stars at one of the many curated activities and cruises you can enjoy. Rest assured this is not like any other boat ride. The impeccable service will make you feel like a VIP and the new dining menu onboard is to die for.
And as an option to the romantic dinner cruise options offered by the Royal Albatross; you can even have a fun day out with breakfast on board the ship in the mornings with the newly launched ReDiscovery Breakfast Cruise. Get the whole family together as you enjoy the fresh sea breezes and fun maritime trivia that you might not have remembered during all those history lessons in school.
Been on board before? Well take a second look like the ship and its environment changes at every turn, be it from the fresh morning breeze in your hair during the Rediscovery Breakfast Cruise to the starry skies and reflections of buildings in the water from our City Lights Dinner Cruise the experience onboard will surprise you every single time.
Asia's first floating Store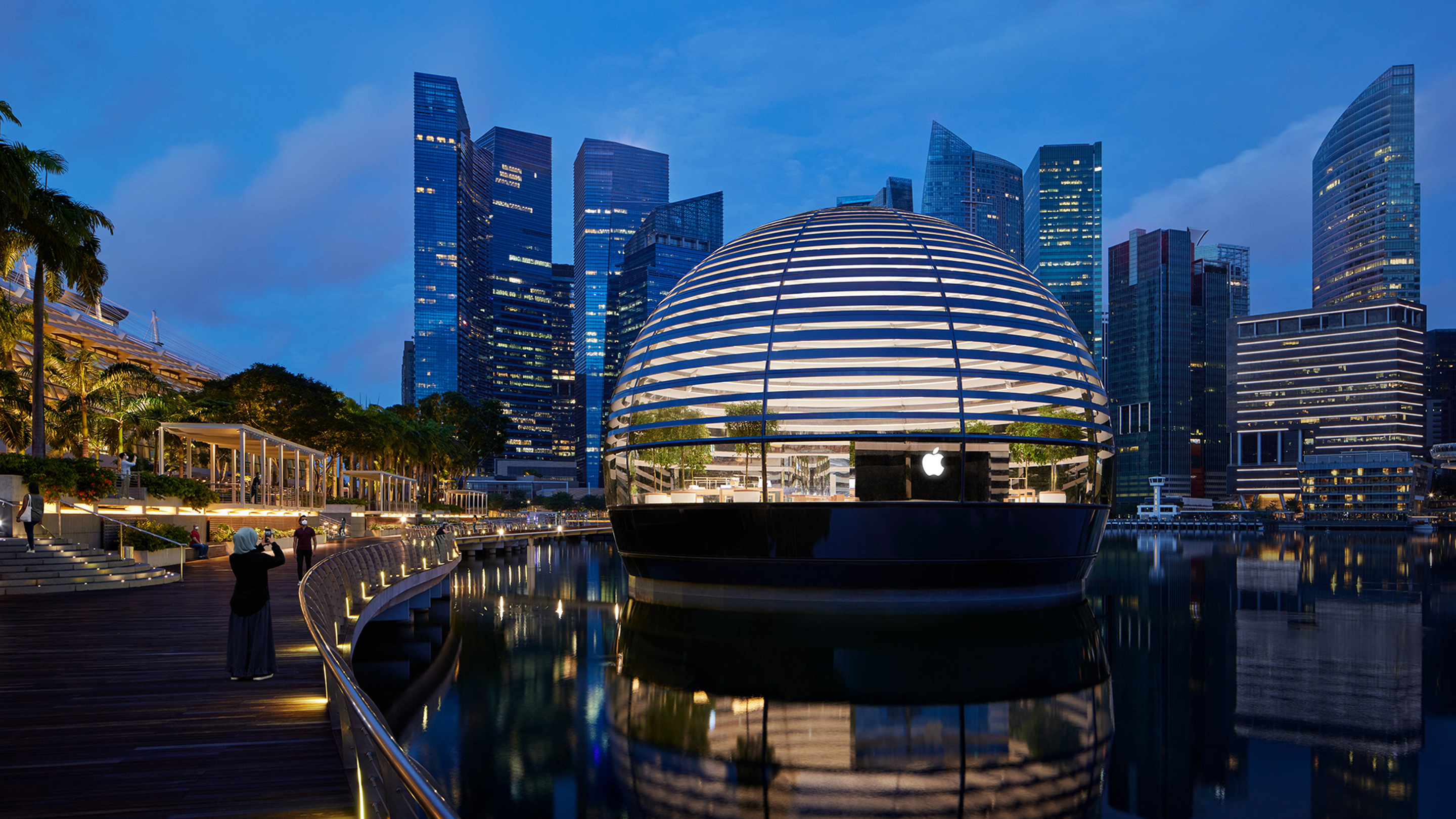 Apple recently in 2021 September opened up the first panoramic waterfront store in Marina Bay. The floating store sits on the water along Marina bay. Entry is limited to customers, but you could simply walk in and check out their latest gadgets.  When you are inside you can marvel at the architecture, and catch the waterscape around you. Or if crowds aren't your thing you can always look in from the outside into the round floating waterfront bubble.
Looking for a unique venue for a fantastic date? Reserve a date on board the Royal Albatross. Check out our available dates on our sailing schedule. You can also use your Singapore ReDiscovery Vouchers (SRV) for your ticket purchases.