Discover a Different Side of Singapore with The Royal Albatross | Luxury Dining, Attractions and More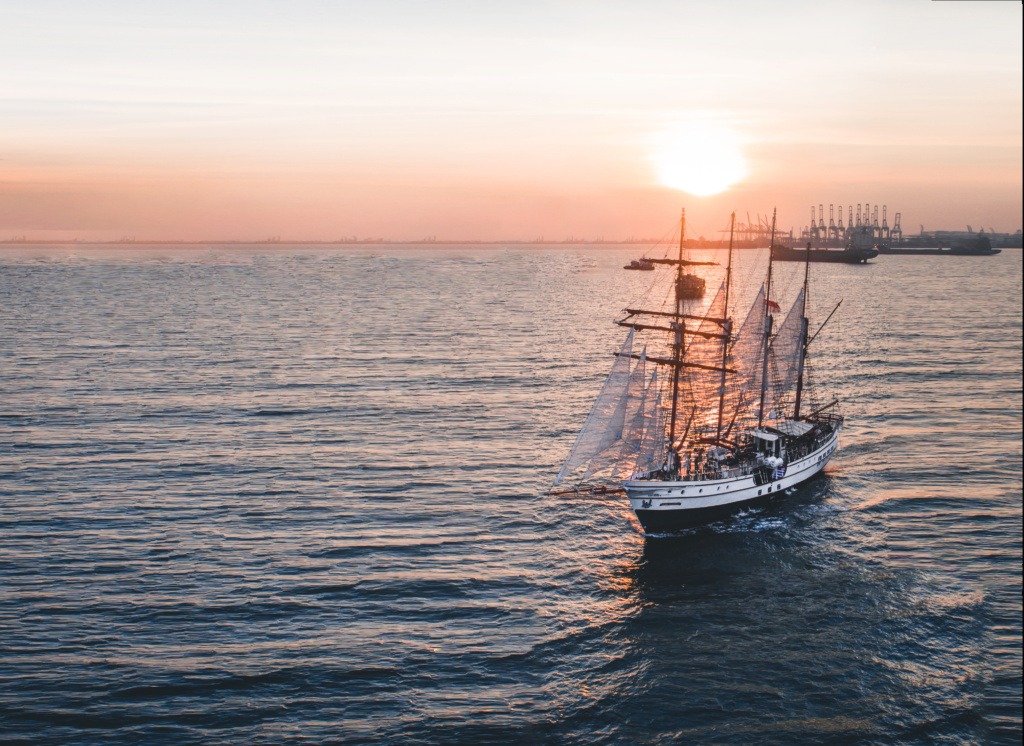 Experience an unforgettable dinner cruise on The Royal Albatross – the world's largest luxury sailing tall ship! With breathtaking sunset views of Singapore's southern islands and a luxurious atmosphere, you'll have an experience unlike any other. Enjoy the best of luxury dining with fine cuisine accompanied by an open bar, explore some of Singapore's top attractions, indulge in on-board entertainment and more! Not to mention the stunning views from the deck and bow of the ship. Join us on a voyage along Singapore's coastline and discover something truly unique! Book your cruise today and treat yourself to an unforgettable experience in Singapore! Enjoy luxury dining, stunning scenery, exclusive attractions and more on The Royal Albatross – your ticket to adventure! 
Enjoy a truly unique culinary experience, crafted by the finest chefs in Singapore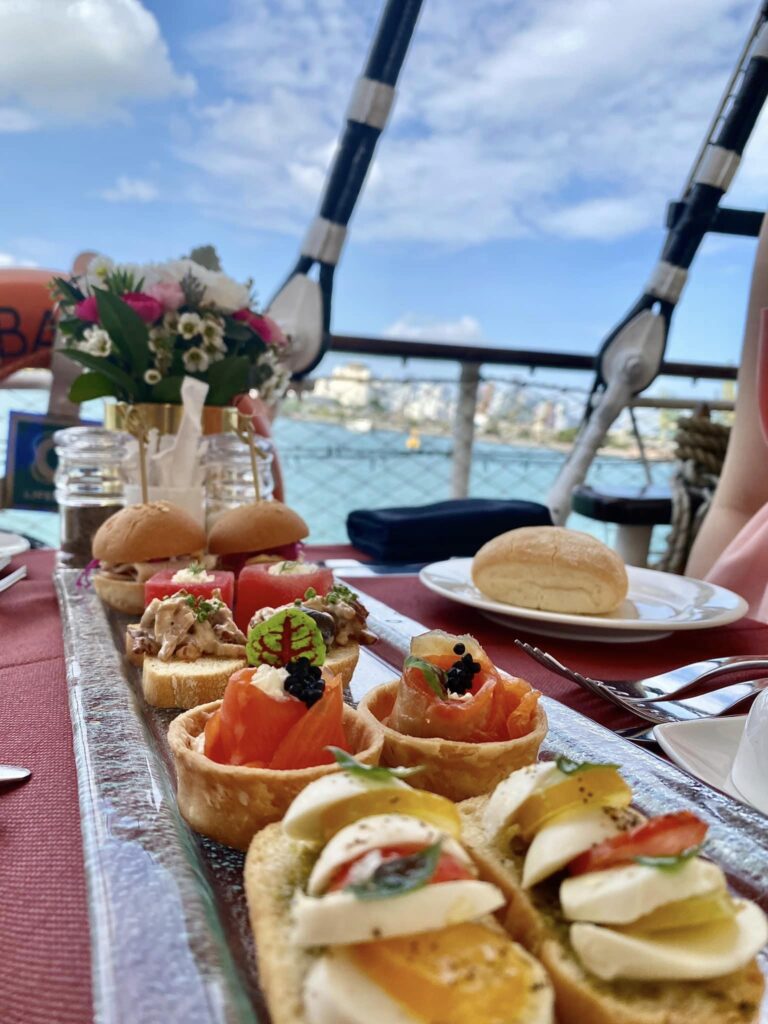 Enjoy a full 7-course dinner prepared by our team of professional chefs, followed by an assortment of desserts and drinks to cap off the night. The Royal Albatross also offers a wide variety of exciting attractions to explore, from modern hotspots to lesser known gems – it's the perfect way for tourists to get an in-depth look at Singapore. So why not come onboard and enjoy an unforgettable experience with us? Experience the luxury and beauty that Singapore has to offer with the Royal Albatross. Book your tickets now!
Explore The Royal Albatross with a guided tour and learn about the tall ship's history
Discover Asia's only luxury tall ship with a private tour by our ship crew. With three decks of living space, a restaurant, bar and observation deck, you'll have the opportunity to experience the best view of Singapore from the most exclusive spots in the ship!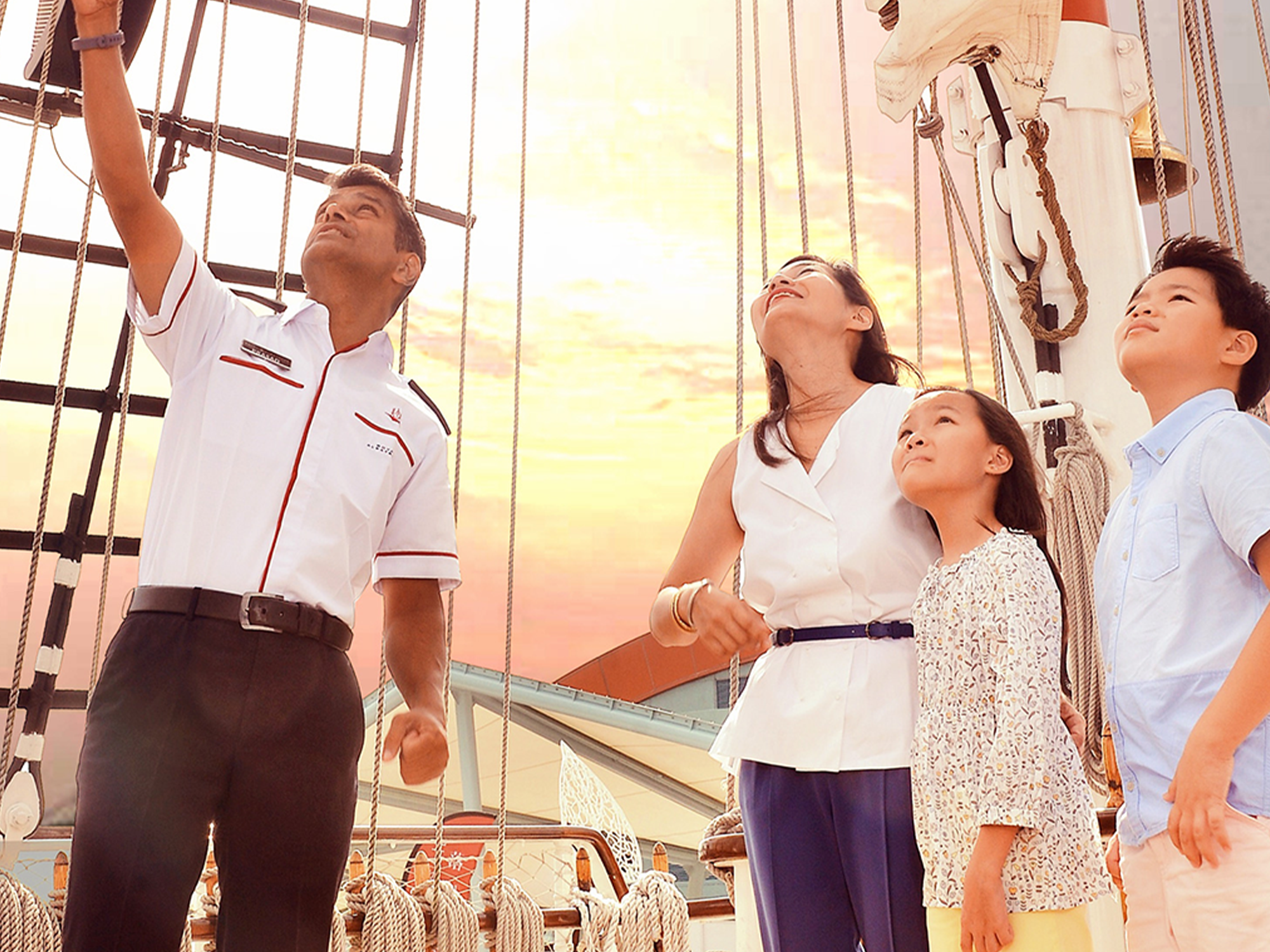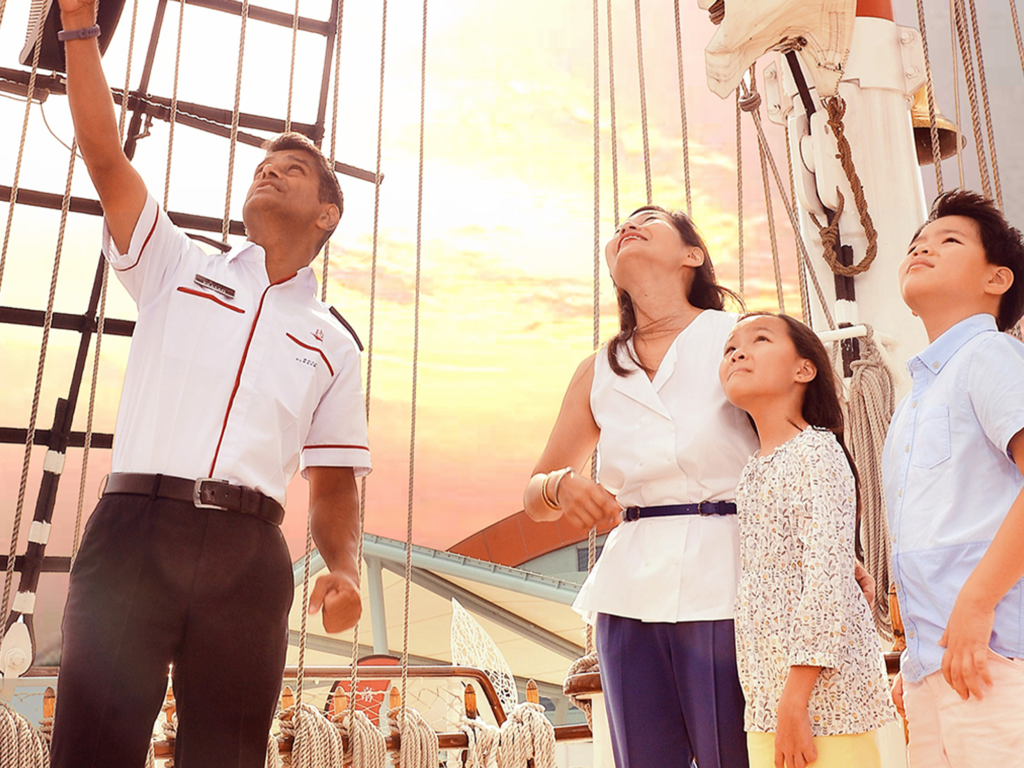 Set sail and discover Singapore's southern islands amidst the sunset.
Enjoy a delightful meal prepared by the onboard chefs and savour exquisite wines. As the sun sets, be captivated by stunning views of Singapore's world-famous tourist attractions while passing by Sentosa Island, Lazarus Island and St John's Island.
Go on an unforgettable adventure with The Royal Albatross and explore Singapore in style! Visit the city's top attractions, take stunning photographs of its unique skyline, enjoy luxury dining onboard and feel a unique sense of connection to nature. It's the perfect way to treat yourself with a little something extra special. Experience the best of Singapore on your own private cruise and be sure to leave feeling refreshed and rejuvenated! Book your unforgettable journey today!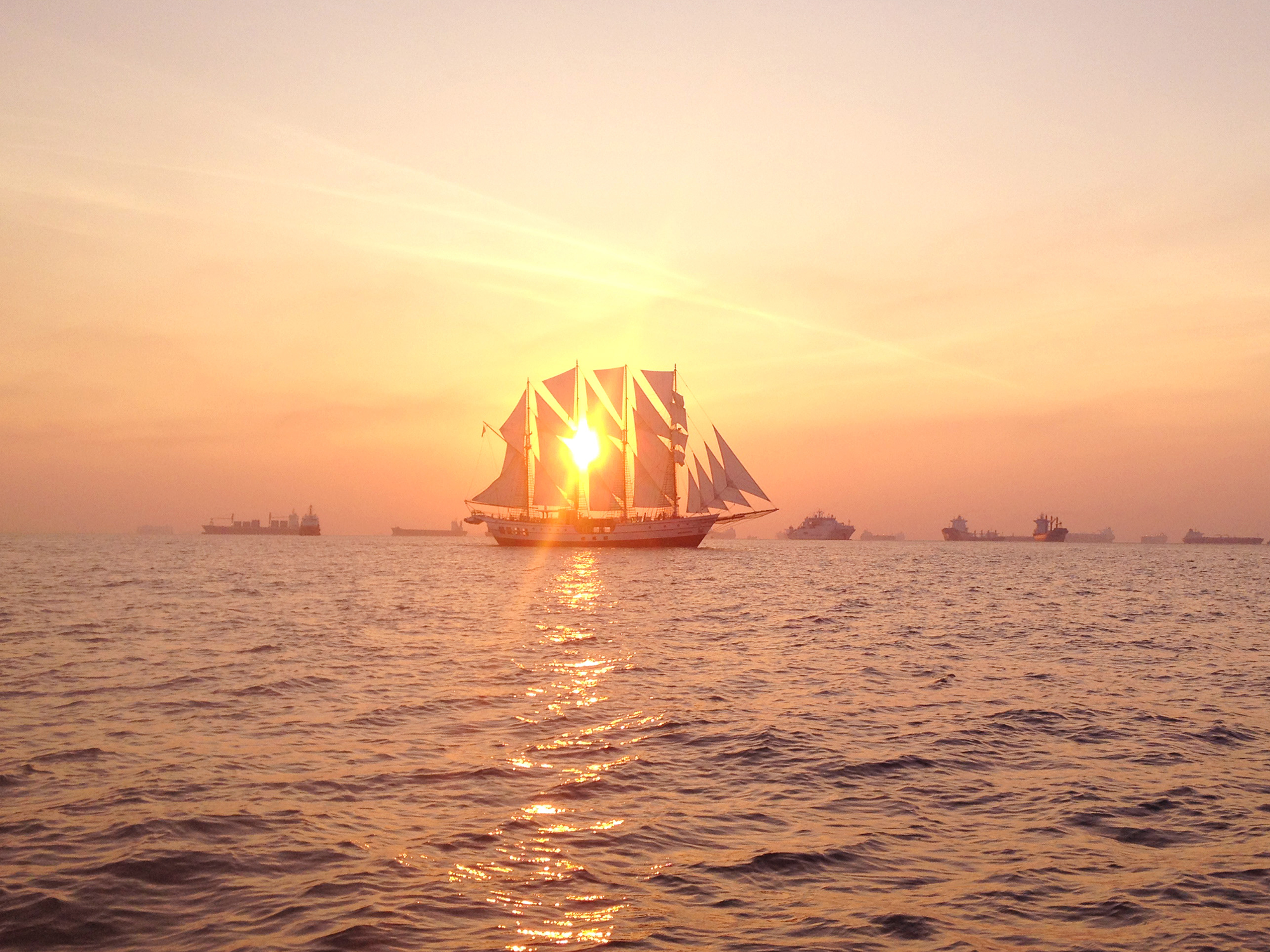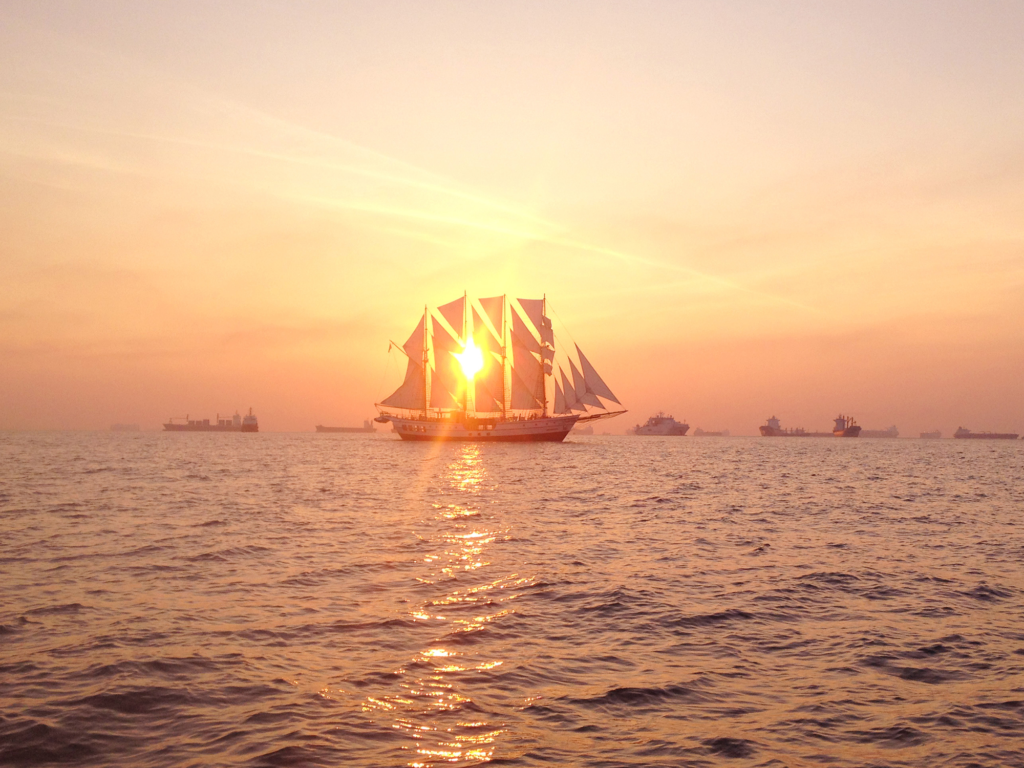 Tips for You to Get The Most Amazing Experience Out of Your Dinner Cruises with Us
It is highly recommended for you to arrive at the boarding station at least 15 minutes before your sunset dinner cruise starts. Wear comfortable clothes and shoes that are suitable for the weather conditions of Singapore. If you're bringing a camera, kindly ensure that you have enough space on your memory card to capture all of the stunning views. Lastly, don't forget to charge your camera before embarking!
We hope that you enjoy your romantic sunset dinner cruise with us here at The Royal Albatross! We can't wait to have you onboard and bring you a unique adventure around the harbour of Singapore. So, what are you waiting for? Book your tickets now and get ready to experience the beauty and romance of a sunset dinner cruise!
Directions on how to book the cruise online
Booking your sunset dinner cruise with The Royal Albatross is easy and hassle-free! Simply click on the Book Now button to pick your preferred time slot and package!
About The Royal Albatross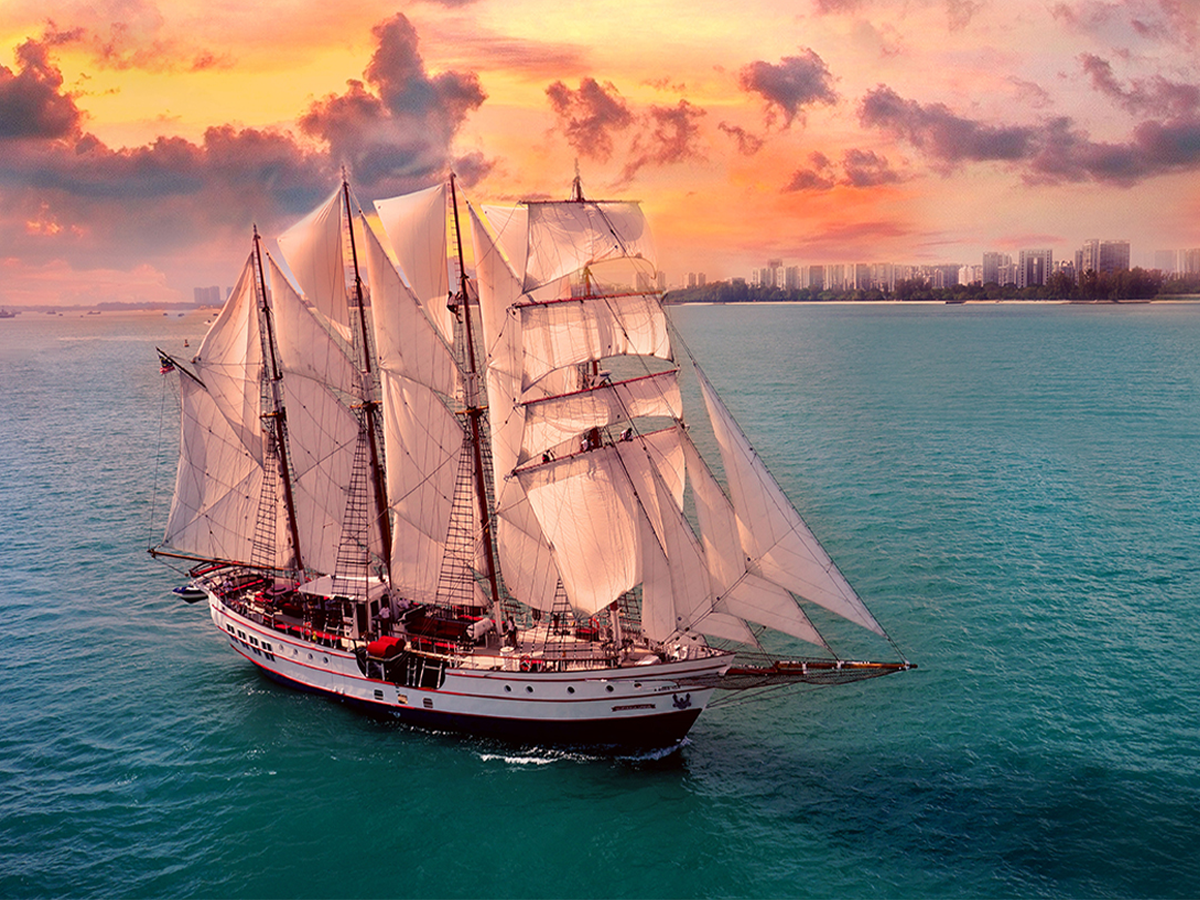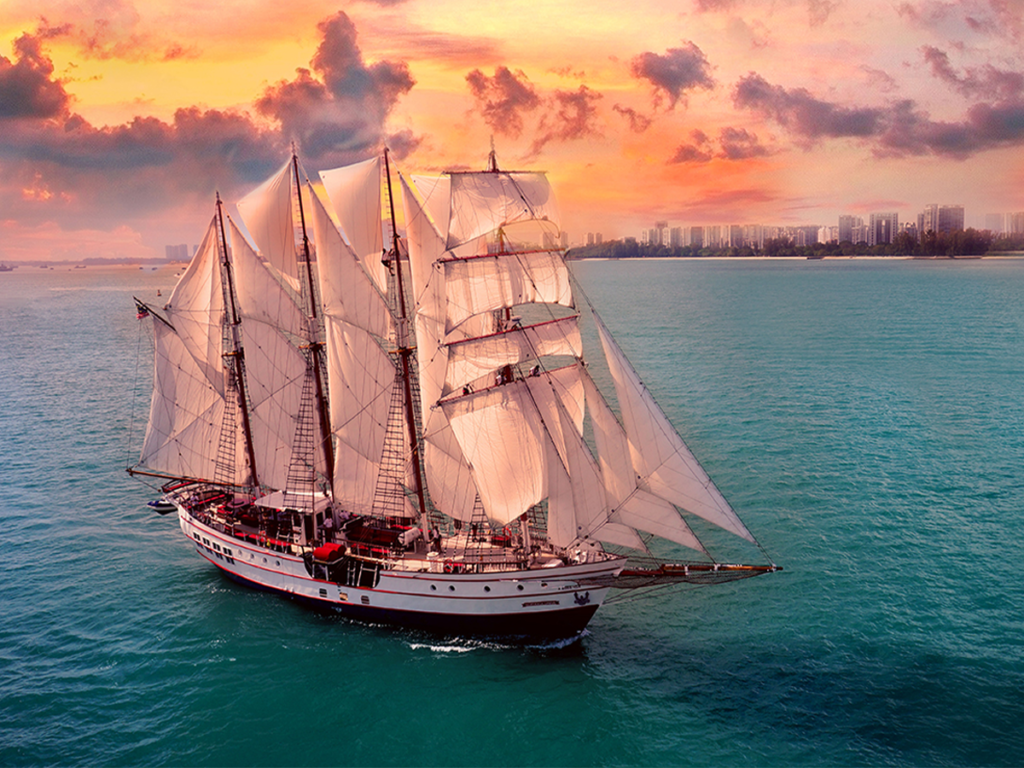 The Royal Albatross is Asia's only luxury tall ship, bringing sunset dinner cruises to all. We offer a unique and extraordinary experience that allows you to explore the city at sea with luxury dining, stunning views of iconic attractions like Sentosa Island, Lazarus Island and St John's Island, and much more. Whether you are looking for a romantic getaway or a relaxing escape, The Royal Albatross offers you the perfect cruise to make your stay in Singapore truly memorable. Book your tickets today and come aboard for an unforgettable experience!
We look forward to welcoming you aboard our tall ship soon!
Happy cruising!
The Royal Albatross Team.