Spending the Night Amidst Sea & Stars at the Most Romantic Restaurant in Singapore | Royal Albatross
Are you and your loved one looking to take a romantic night out in Singapore? Look no further than the gorgeous Royal Albatross, where you will be enveloped in an unforgettable evening of sea and stars. Set sail on this top restaurant for a truly memorable dining experience! Soak up breathtaking views of sweeping ocean horizons as far as the eye can see while simultaneously being surrounded by endless twinkling stars above. Whether you're celebrating a special occasion or just wanting to share an intimate night together, make sure the Royal Albatross is part of your plans!
Introducing the Royal Albatross – A Luxury Vessel & Singapore's Most Romantic Restaurant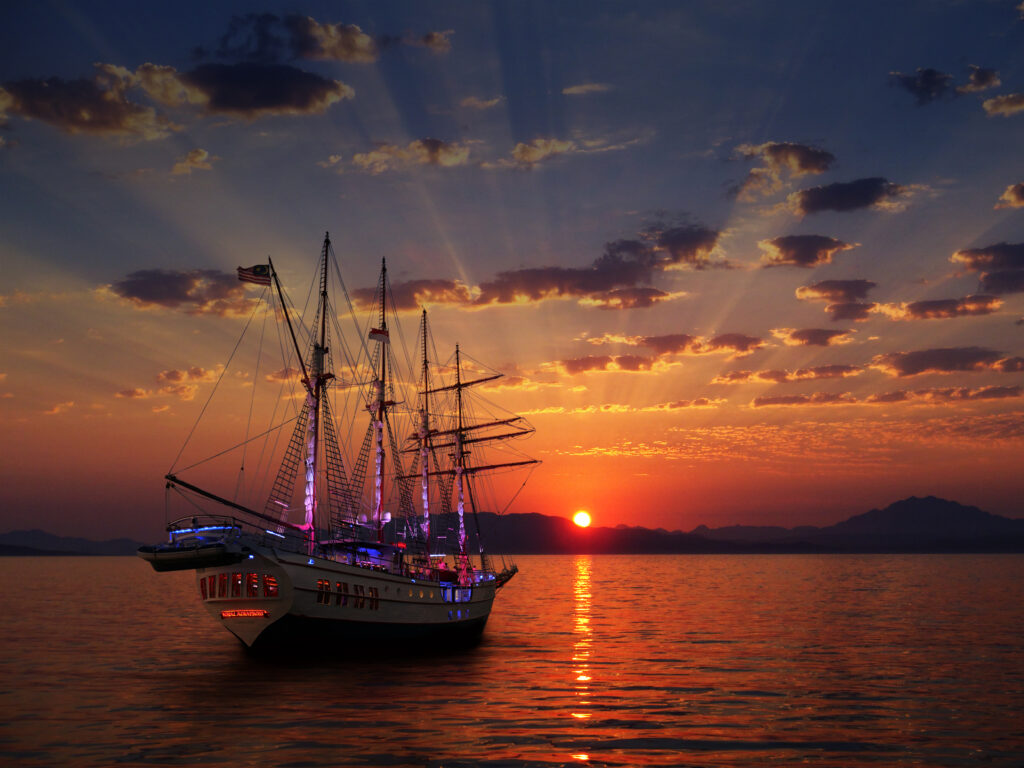 The Royal Albatross is not your average restaurant in Singapore. It is a luxurious vessel that promises to take your dining experience to the next level. Travel back in time as you step on board the majestic ship and be amazed by the stunning panoramic views of the city skyline at night. This top restaurant in Singapore offers a unique experience that will ignite your senses, from the exquisite cuisine to the soothing sea breeze blowing against your skin. It is no wonder that the Royal Albatross has its place among the most popular Singapore attractions, attracting visitors both locally and internationally. If you're looking for the most romantic restaurant in Singapore to celebrate a special occasion or to simply impress your loved one, this is the perfect venue to make unforgettable memories.
Setting Sail for a Romantic Evening – What to Expect from this Magical Evening Out
Embark on a memorable journey as you set sail for a romantic evening at one of Singapore's most romantic restaurants on sea. Take in the breathtaking sights of Singapore's Southern Islands as you cruise along the sea. Immerse yourself in the luxurious ambience of the restaurant and indulge in a delectable meal, carefully crafted to entice your taste buds. As one of Singapore's top attractions, this magical evening promises to be an unforgettable experience for you and your loved one. Allow yourself to be swept away by the romantic ambiance of the restaurant and create cherished memories together.
Sumptuous Dining Amidst Sea & Stars – Enjoy the Finest Cuisine with the Perfect View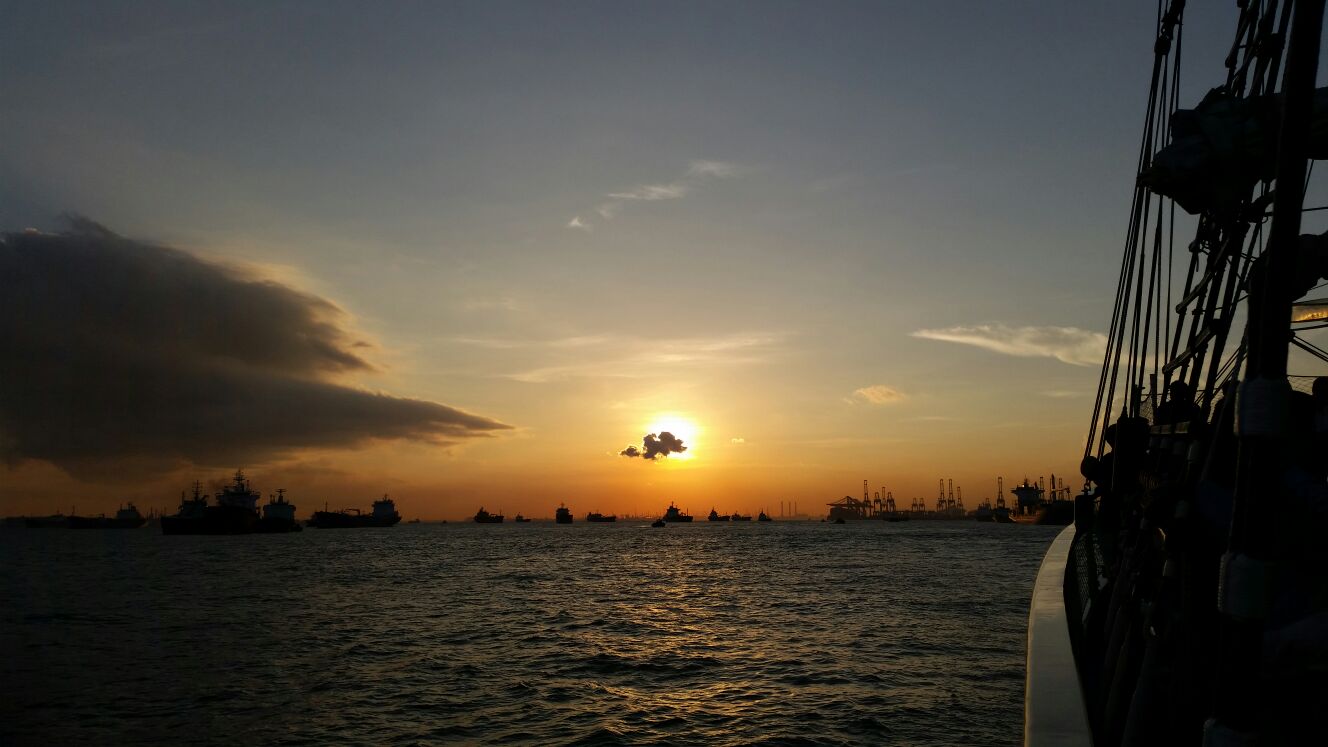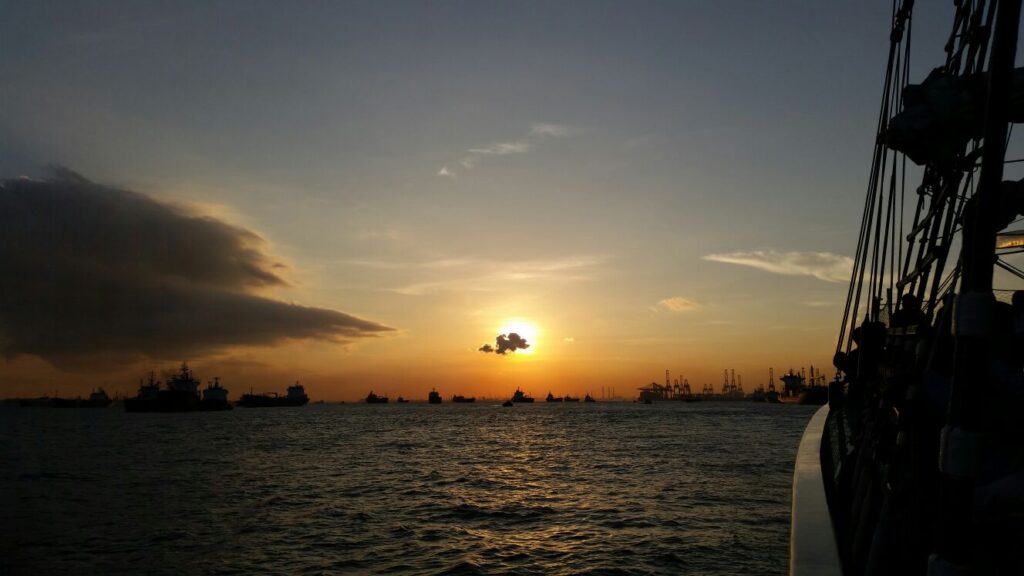 Savor the perfect dining experience on sea and under the stars at one of Singapore's top romantic restaurants. Indulge in sumptuous cuisine paired with a breathtaking view at this Singapore attraction. From savoury appetisers to mouth-watering desserts, this restaurant promises a dining extravaganza that will leave your taste buds singing. Immerse yourself in an atmosphere of elegance and sophistication while taking in the stunning view of Singapore. Whether it's a date night or a special occasion, this luxury cruise is the perfect place for an unforgettable evening of luxury fine dining in Singapore.
Toasting Romance – Toast to Love with Their Signature Cocktail
Among the most romantic restaurants in Singapore, the Royal Albatross offers an unforgettable luxury dining cruise experience for those looking to indulge in both good food and love. As one of Singapore's top restaurants on sea, our signature cocktail is the perfect complement to our exceptional menu. Imagine sipping on a delicious concoction while overlooking the stunning view of Singapore under a beautiful starry night sky. It's no wonder that Royal Albatross is a top attraction for couples looking to toast to their romance in a luxurious and magical atmosphere.
Taking in the Sights & Sounds of the Sea – Relax and Enjoy the Unique Marine Environment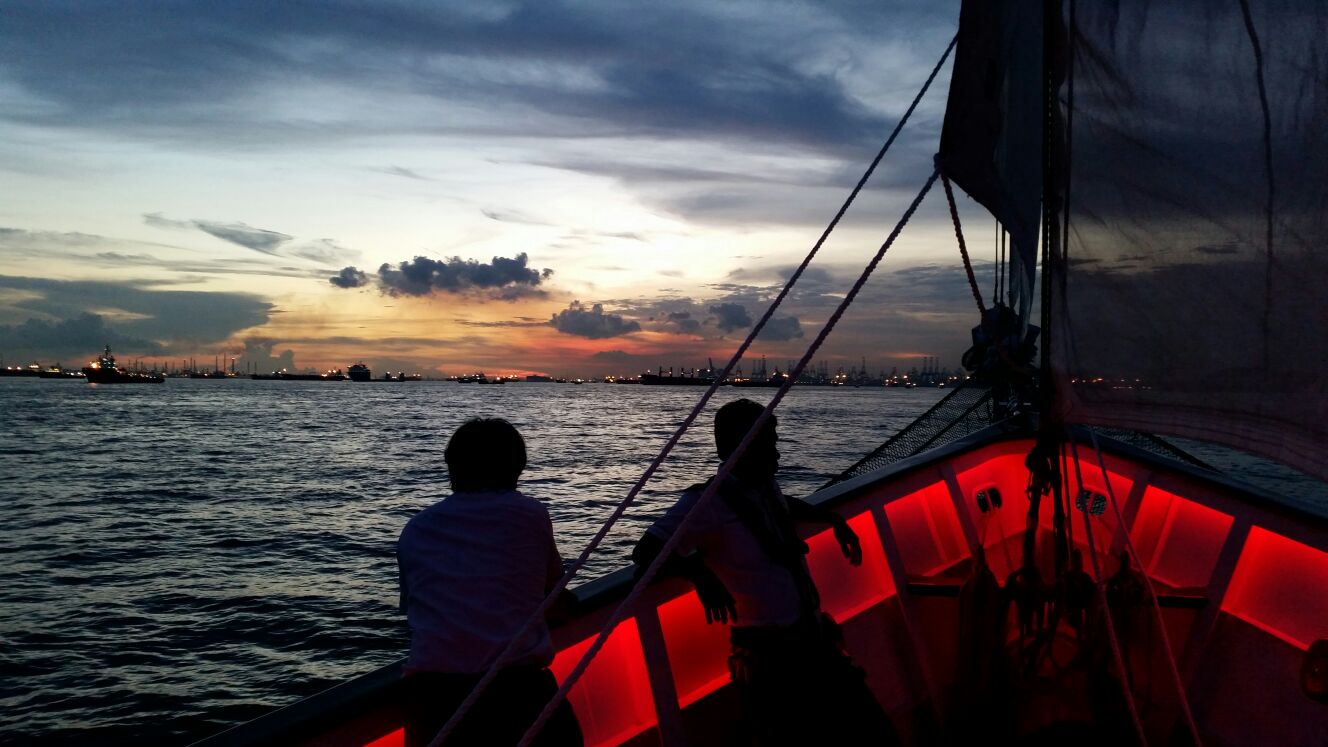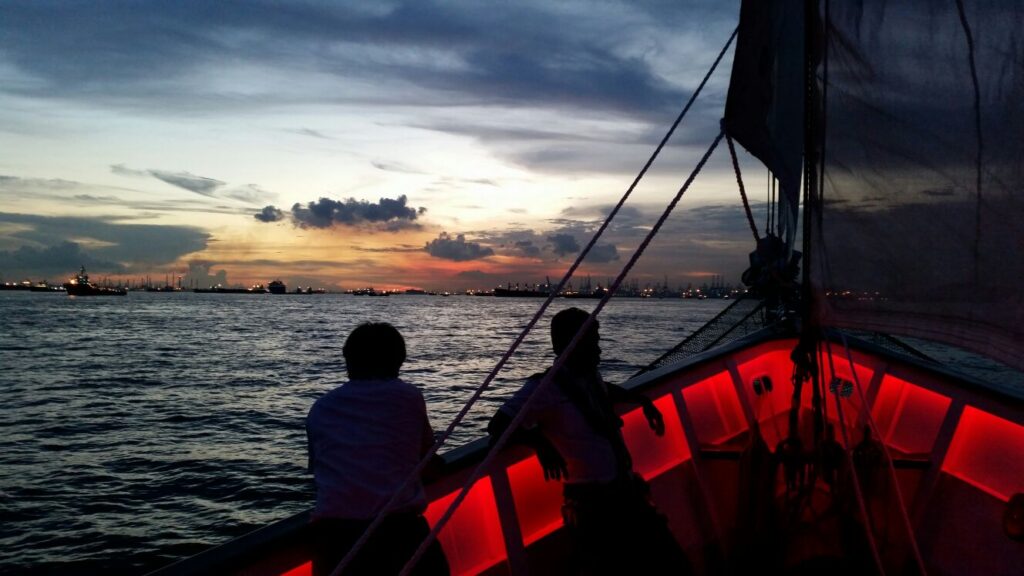 When it comes to dining in Singapore, there are endless options to satisfy your taste buds. But what if you could elevate your luxury dining experience by taking in the sights and sounds of the sea? Enter the Royal Albatross, the most romantic restaurant in Singapore that offers a unique and romantic atmosphere for you and your partner to relax and enjoy. This Singapore top restaurant offers a one-of-a-kind experience where you can savour delectable dishes while feeling the gentle sea breeze and basking in the stunning views of the sea. It's not just a restaurant on sea; it is one of those Singapore attractions that you must experience at least once in your life. So why settle for a typical dining experience when you can indulge in something truly extraordinary?
An Unforgettable Night – Make Lasting Memories at Singapore's Most Romantic Restaurant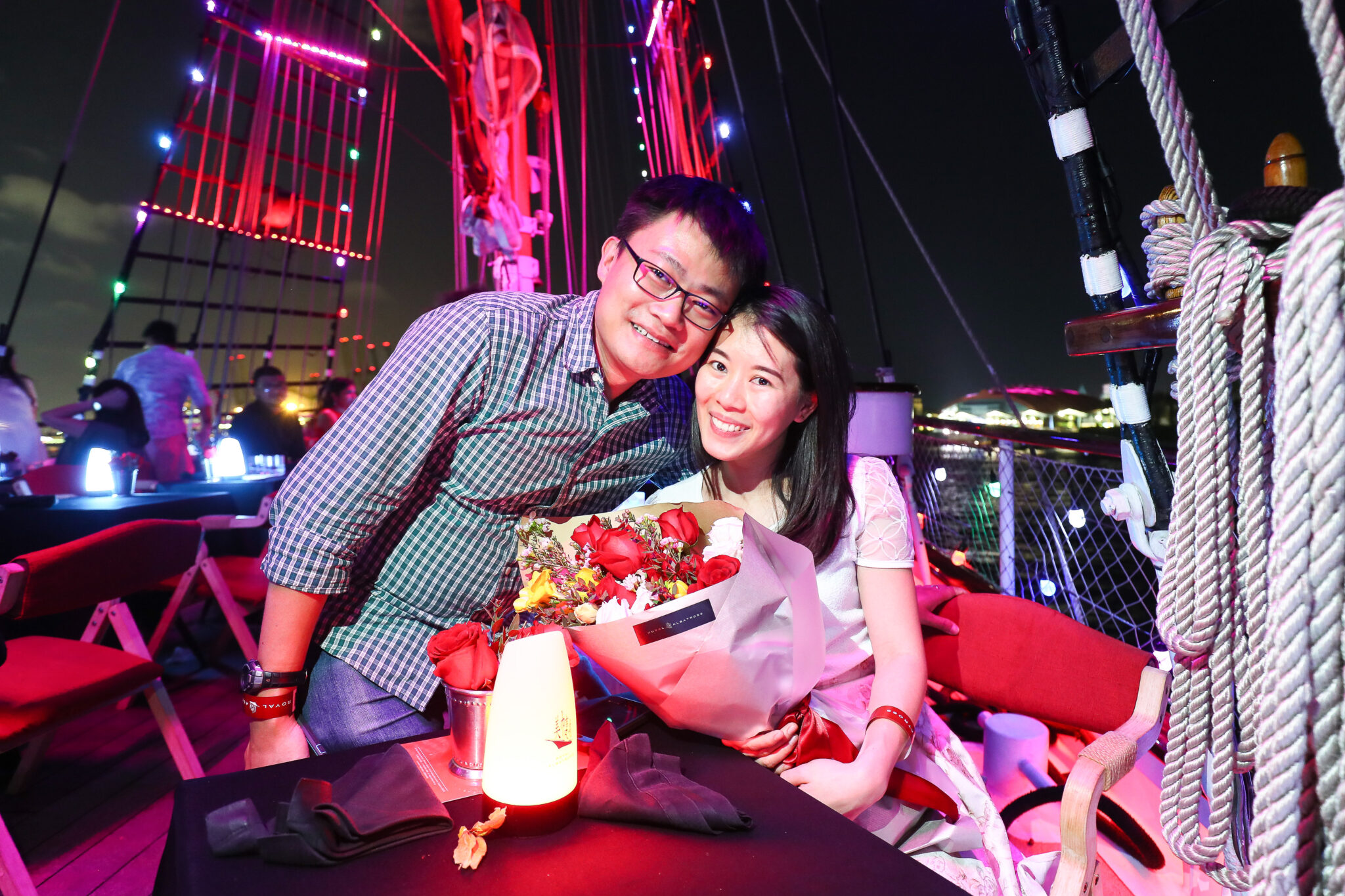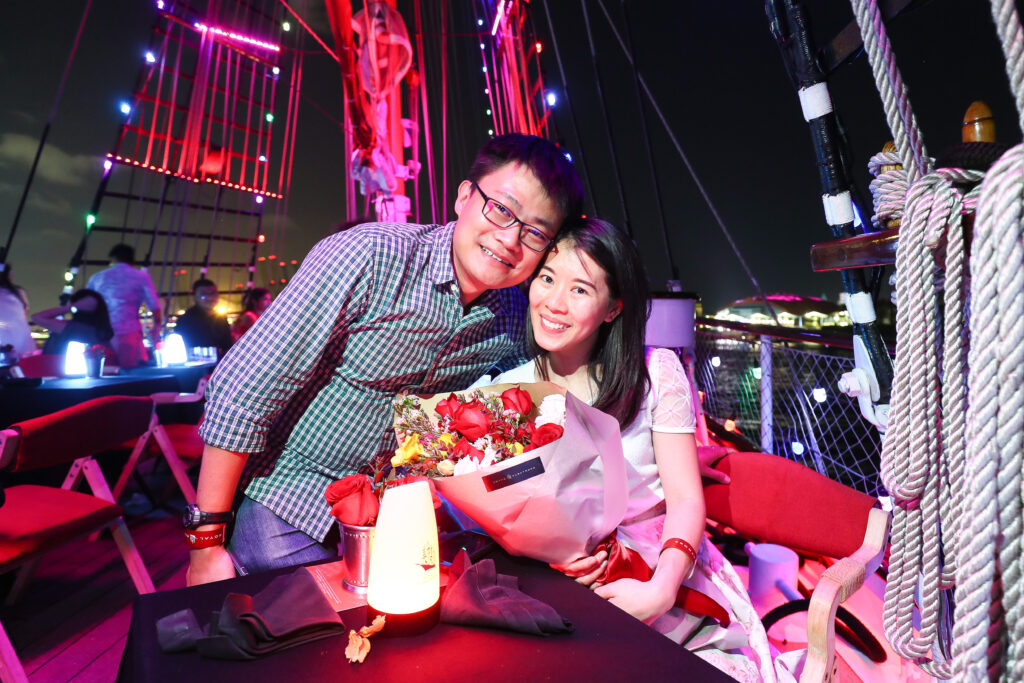 If you're looking to add a little bit of magic to your evening, head on over to the Royal Albatross – Asia's first luxury tall ship, dining cruise, and one of the most romantic restaurants in Singapore! Whether you're celebrating a special occasion or just looking for a cozy date night, this beautiful restaurant is sure to dazzle and delight. From the stunning décor to the top-notch cuisine, every detail is designed to create an unforgettable experience. And the best part? This gem of a restaurant is also a popular Singapore attraction, so you can keep the adventure going long after your meal is over. Don't miss out on the magic of Royal Albatross – book your table today and get ready to make some lasting memories!