INTERESTING FAMILY ACTIVITIES IN SINGAPORE
Modern life is just too busy. In today's fast-paced digital world, finding room for family bonding can be a stretch. Thankfully, Royal Albatross has you covered when it comes to making the most of your family weekend activity in Singapore. Spending time on our tall ship is a perfect way to break the same old routine and experience something completely unique together as a family. After all, nothing compares to the joy of watching your kids delight in doing something new.
Family Dinner Under The Stars
Family dinners aren't just for eating—they provide a natural opportunity to unplug and set the stage for meaningful conversations. Make your Sunday dinner bonding truly special, dining under the open moonlit sky in the region's most elegant and largest superyacht. Combine sightseeing, a delightful dinner, live music and an extraordinary evening out aboard an exquisitely restored historic tall ship. Hop aboard the beautifully illuminated Royal Albatross and admire the dazzling landmarks of Singapore while enjoying an international 3-course dinner. Settle on the outside deck or in its luxurious grand salon, and savour the enchanting scenery as you sail through and watch the city slowly light up behind you. Experience the luxury of dining with an ambience like no other. The smooth sail of the boat, the joyful faces of the staff, the sumptuous dinner and the overall experience will leave you with an everlasting perfect picturesque moment, which your family will cherish forever.
Exciting Mast Climb
If you are looking for kid-centric family activity ideas , signup your kids for an unforgettable mast climbing experience. What could be more exhilarating than climbing up the mast 21 metres above the open decks and soaking in the 360 degrees harbour view from a vantage point on the Tall Ship. With the experienced crew to guide you along, even Mum and Dad can join in the fun. It is a family bonding moment that is far more memorable than material gifts. Mast Climbing is a great activity for those seeking a different kind of thrill or a new kind of family bonding activity, it is suitable for physically fit adults and children over 7 years old.
Onboard Guided Tour
Hoot "Aye, aye, Captain!" Take the helm and follow your Captain's command! Get behind the wheel and learn more about the history and the state-of-the-art technology of our tall ship from our experienced and knowledgeable crew. You can take pictures while onboard and get access to the grand salon, cabins, bars and more during the guided tour.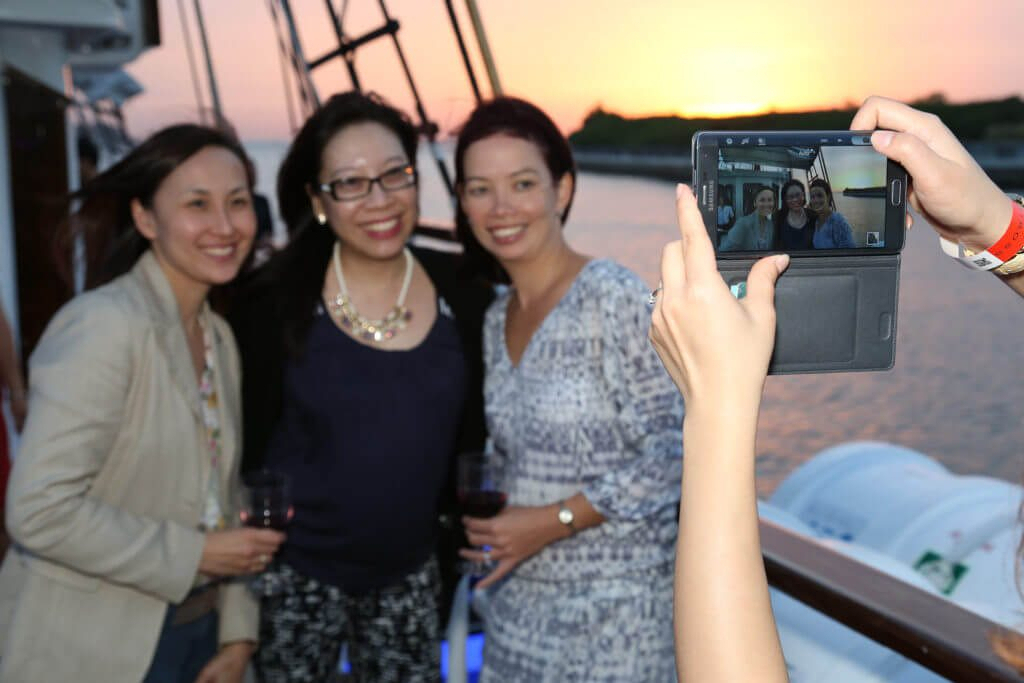 Singapore's Only Tall Ship
Royal Albatross represents the true meaning of unique, as she is the only one of her kind in the region. An iconic attraction in Singapore, this luxury tall ship was once featured in the 2008 Batman movie, The Dark Knight.  The phrase "dinner with a view" will take on a new meaning after you experience an evening in Singapore's largest superyacht.
Experiences are the Gift of the Moment
Even if the experience isn't a gift, spending quality time with your family and trying out something new gives everyone something to look forward to. These are priceless memories that last a lifetime.
Book Your Royal Albatross Family Dinner Cruise Soon!