Enjoy Luxury Dining Experience with the Best Restaurant in Singapore With a View | Royal Albatross
Are you looking for the best restaurant in Singapore with a view? Look no further than Royal Albatross, the best luxury dinner cruise in Singapore – voted by locals and travelers alike. Enjoy an exquisite culinary journey with a view of some of the most popular Singapore attractions. From gourmet dishes to our exclusive fine dining menus, Royal Albatross is dedicated to providing an unforgettable experience for couples.
Introducing the Royal Albatross – Singapore's Best Restaurant with a View on Sea
A truly unique dining experience in Singapore, the Royal Albatross is the city-state's best restaurant with a view on sea. Celebrate a special occasion or just treat yourself to a luxurious night out as you dine on exquisite cuisine, expertly prepared by world-class chefs. But it's not just the food that makes the Royal Albatross so special. With stunning views of the Singapore skyline and the sea stretching out beneath you, this is a dining experience like no other. So if you're looking for one of the best restaurants in Singapore with a view, look no further than the Royal Albatross. It's one of the city's must-see attractions for anyone seeking a truly memorable luxury dining experience.
Stunning Views of Singapore's Most Popular Attractions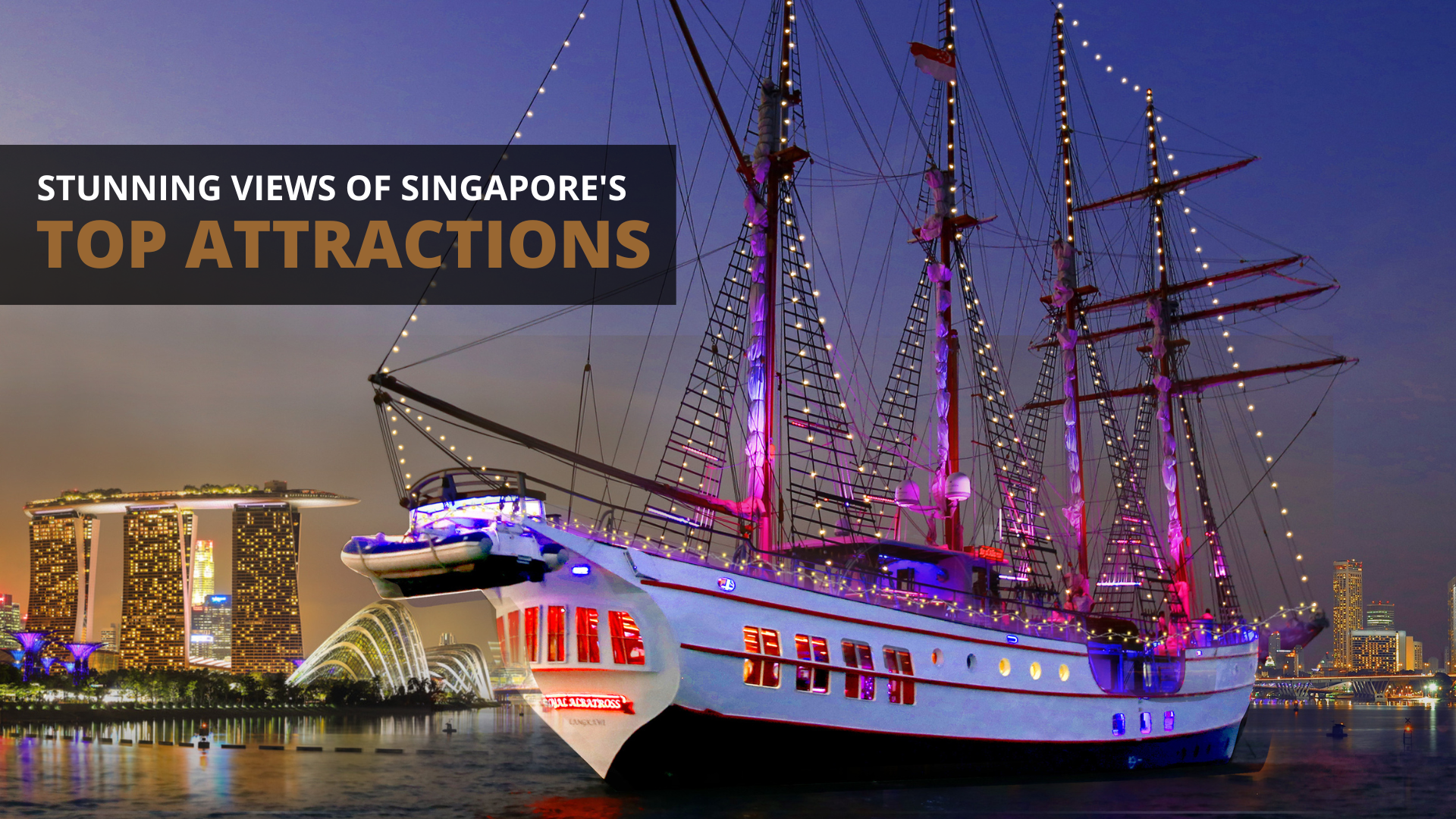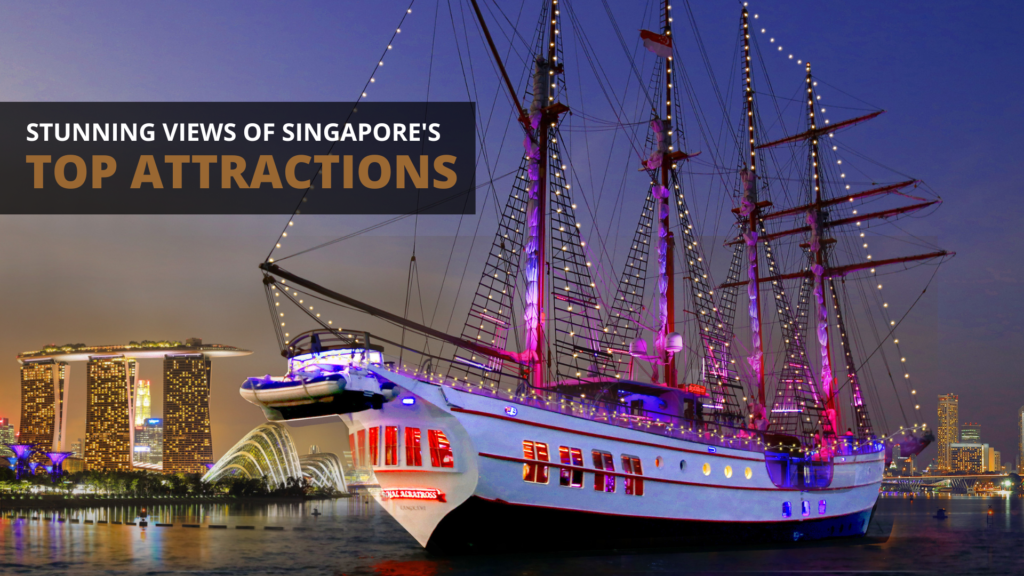 The Royal Albatross is not just any restaurant in Singapore; it is THE top restaurant in Singapore with a view that will take your breath away. The sunset dinner cruise on this magnificent tall ship is an experience like no other. You will be able to enjoy stunning views of Singapore's most popular attractions as you indulge in luxury dining. The Royal Albatross is the perfect place to celebrate a special occasion or to just enjoy a romantic evening with your loved one. The charming atmosphere, accompanied by the beautiful sunset and exceptional service, will make your evening unforgettable.
An Extensive Menu of Delectable Food to Satisfy All Tastes Every Season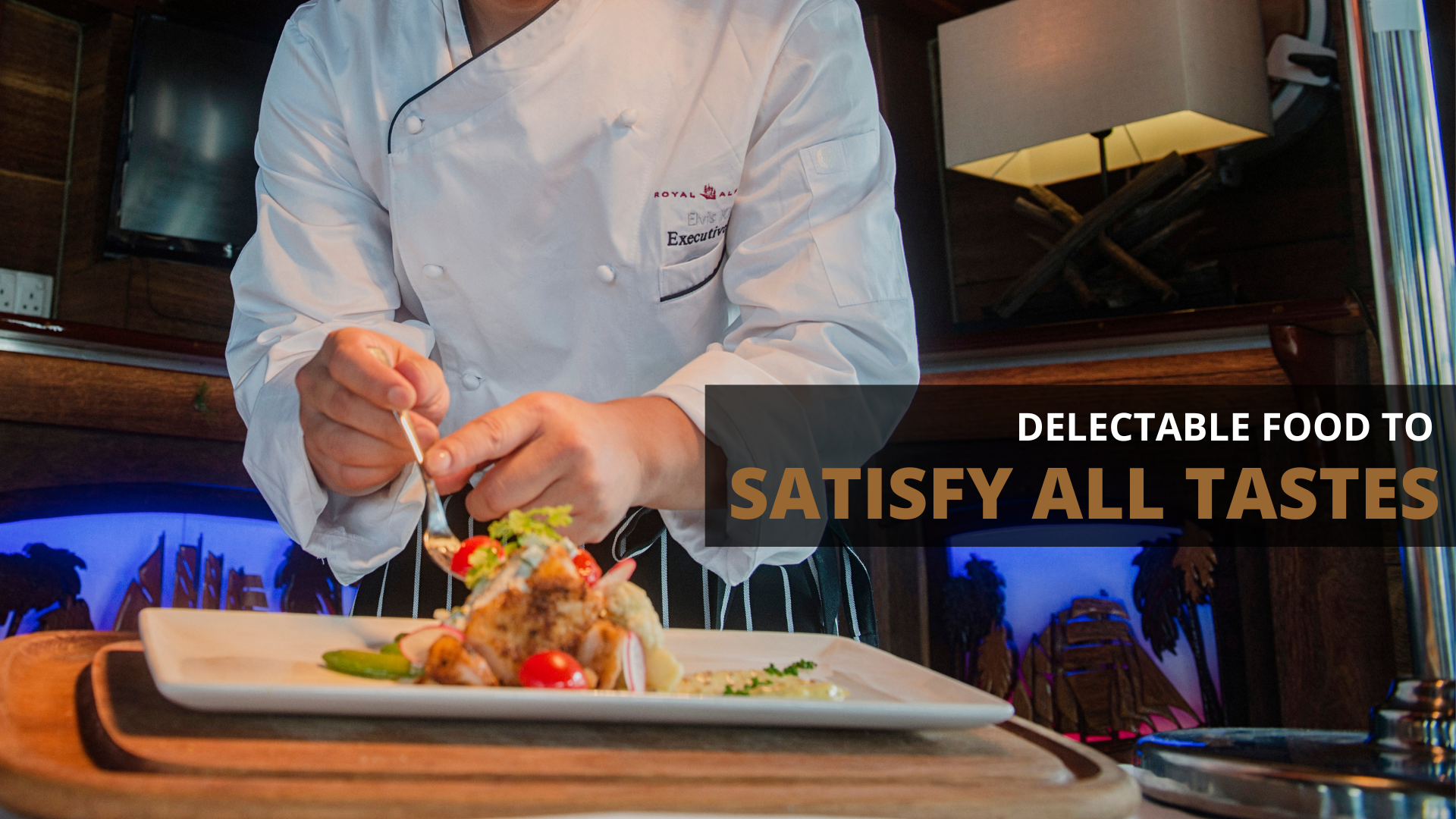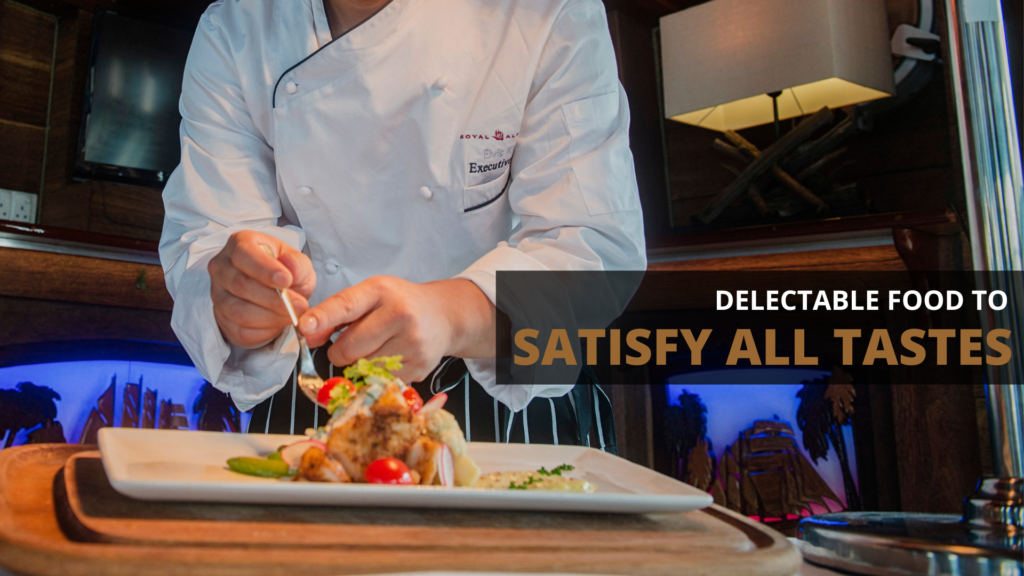 Indulge yourself in a culinary masterpiece at the Royal Albatross – the top restaurant in Singapore with a view of the open sea. From starters to desserts, our extensive menu offers delectable food that is sure to satisfy all tastes every season. Not only that, we also provide a perfect setting for a romantic dinner or luxurious dining experience. The panoramic view of the city's skyline and the sea from the ship's deck is breathtakingly beautiful and unforgettable. Make your visit to the Royal Albatross a memorable one and treat yourself to a remarkable dining experience.
Enjoy a Romantic Atmosphere Aboard Asia's Only Luxury Tall Ship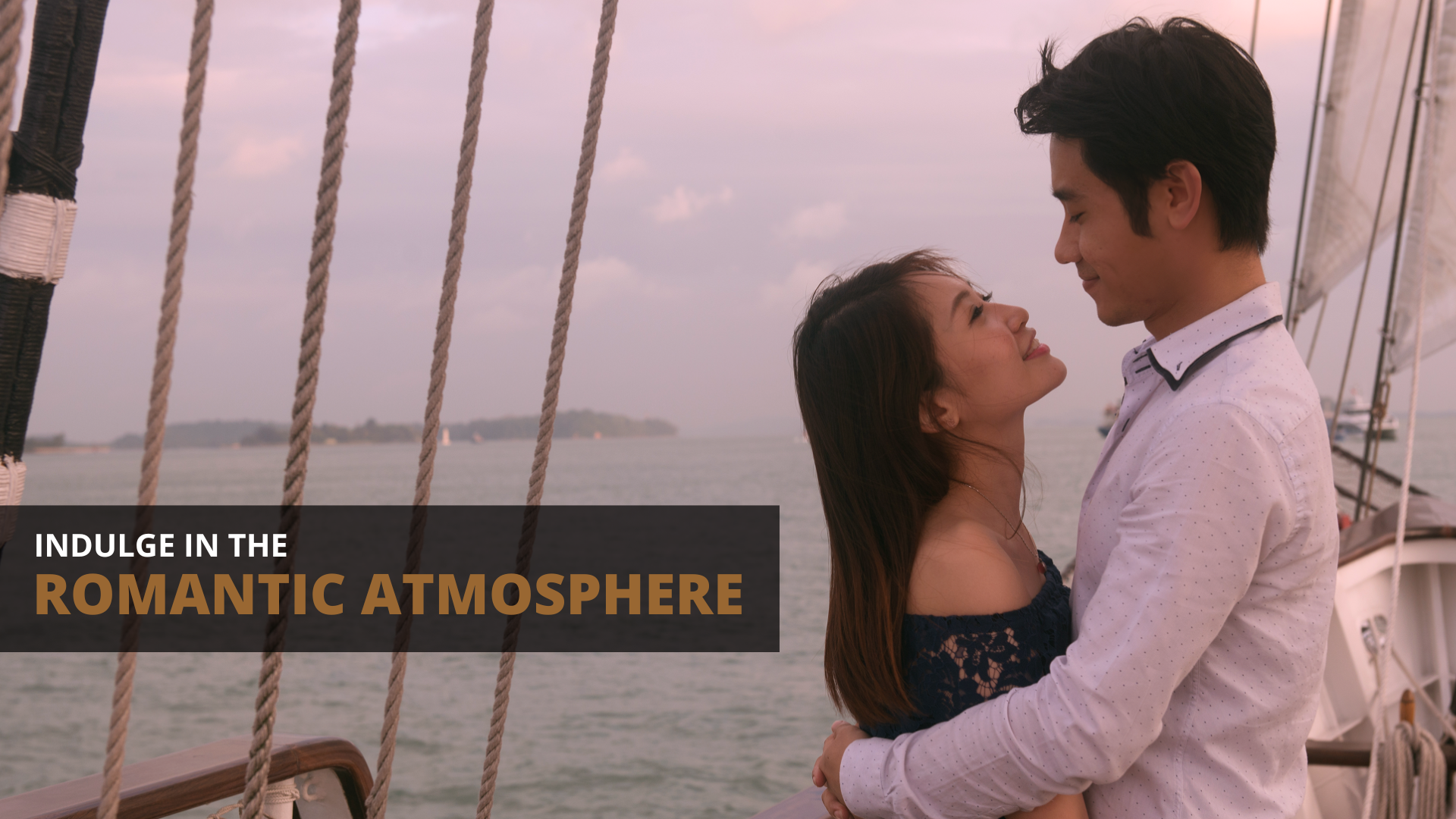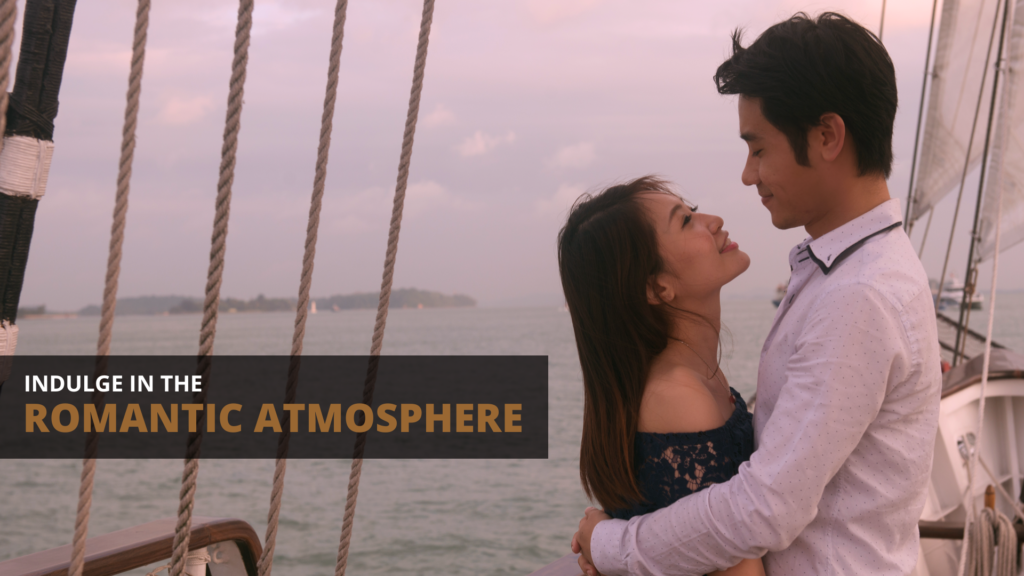 Climb aboard Asia's only luxury tall ship for an unforgettable dining experience like no other. Indulge in a romantic dinner under the stars, surrounded by breathtaking ocean views. As the sails billow in the wind and the ship gently rocks back and forth, you'll be transported to another world of elegance and luxury. Enjoy the best restaurant in Singapore with a view as you feast on delectable dishes expertly crafted by our top-notch chefs. With impeccable service and an intimate atmosphere, this is the perfect spot to invite your loved one to a truly unforgettable and romantic dinner.
Full Bar Service and Fine Wines to Enhance Your Dining Experience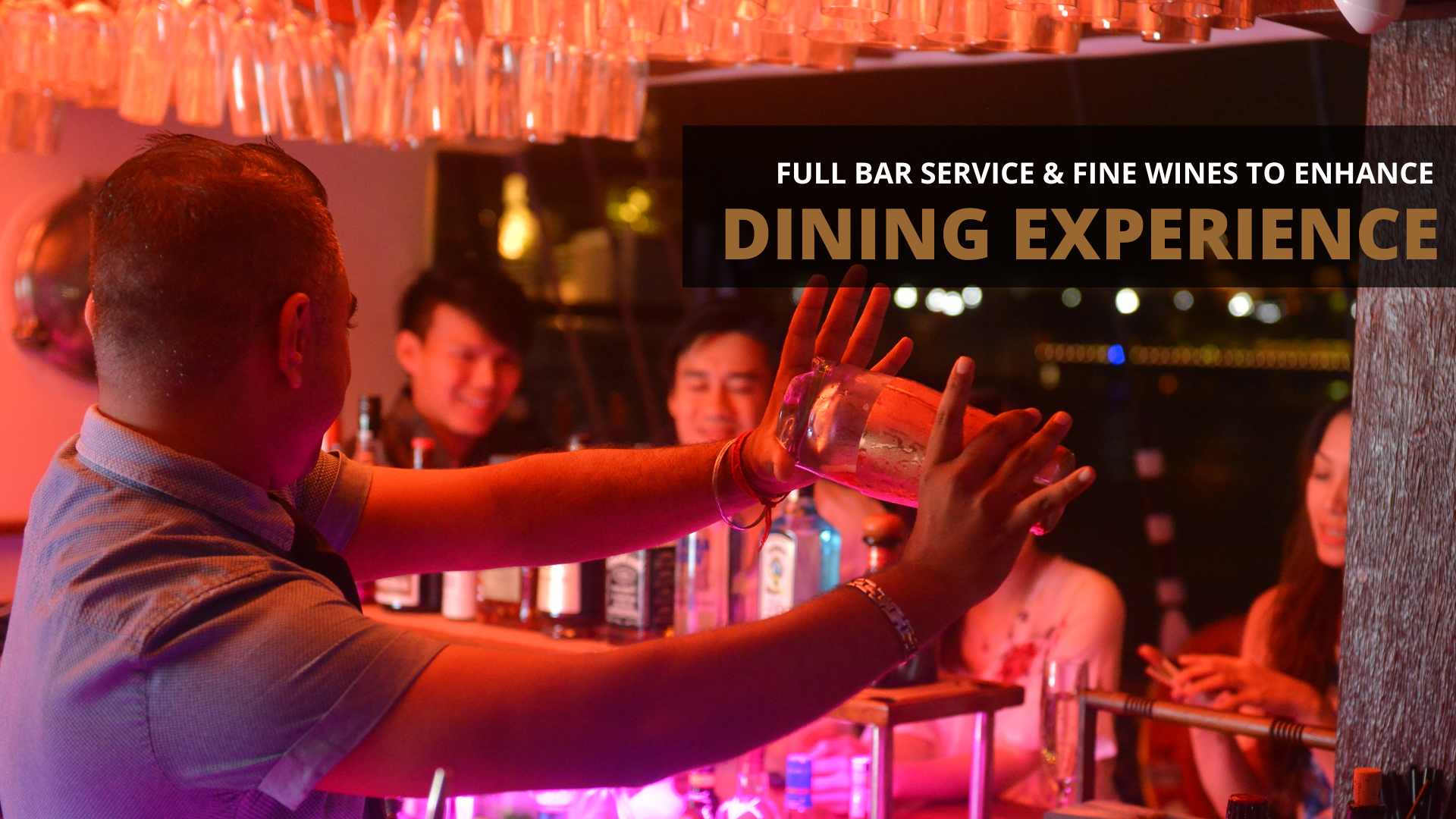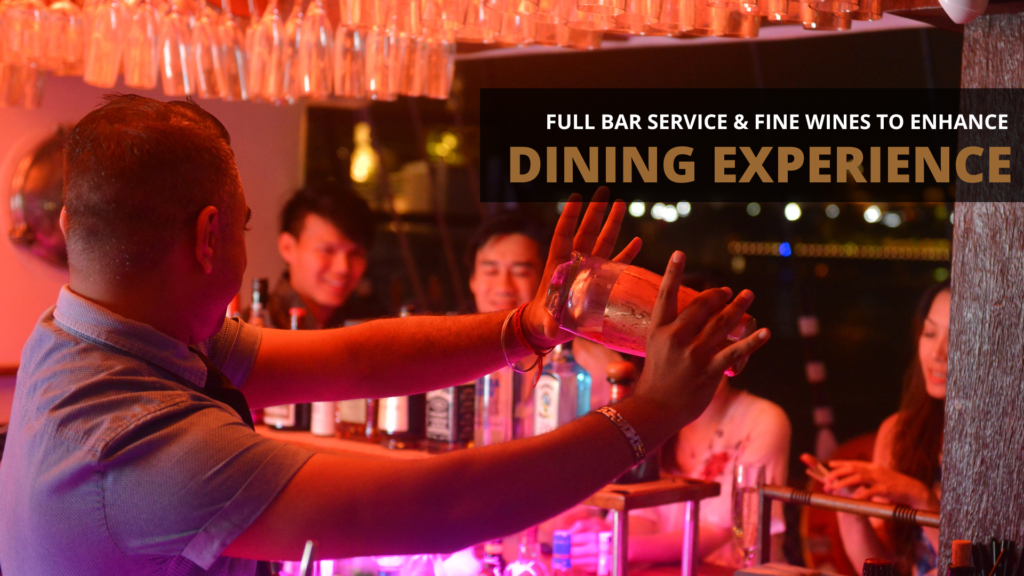 Imagine enjoying a breathtaking view of the city skyline while sipping on a fine glass of wine or a handcrafted cocktail made just for you. That's the experience you can expect at the Royal Albatross. With a full bar service, you can choose from a wide variety of spirits, from classic to trendy, to perfectly match your meal. Whether you're looking for a romantic dinner or a luxury dining experience, having a delicious drink in hand is the cherry on top. Don't miss out on this impeccable dining experience – make your reservation today!
Take Advantage of Special Offers to Make Your Evening Even More Memorable
Indulging in the best restaurant in Singapore with a view of the open sea can be a magical experience. To make it even more memorable, why not take advantage of special offers? The Royal Albatross offers a luxurious and romantic dinner experience that will leave you breathless. Savor the exquisite cuisine while watching the stunning sunset over the skyline. Take a stroll on the spacious open deck or enjoy live entertainment while sipping on your favorite drink. With exclusive offers and promotions, you can make an unforgettable evening even more special. Book now and experience the lavishness of luxury dining at the Royal Albatross.
From the succulent dishes prepared by world-renowned chefs to the breathtaking views of Singapore's most popular attractions, the Royal Albatross is undoubtedly an outstanding choice for those seeking an unforgettable dining experience. With a wide selection of seasonal menus ranging from seafood delights to delicious vegetarian dishes, its diverse menu caters to all tastes and preferences. You can also count on their full bar service and fine wines to make your evening even more special. For a truly romantic atmosphere, why not take advantage of their special offers available every season? Indeed, a visit to this luxurious tall ship is something that you won't soon forget, so why wait? Book now and discover all that the Royal Albatross and Singapore have to offer!