A Dog Friendly Restaurant on Sea – Experience Singapore Like Never Before
Are you a dog lover looking for a dog friendly restaurant in Singapore with a unique experience? The Royal Albatross is here just for you! Step aboard this special gastronomic experience and enjoy wonderful meals paired with an unforgettable view. You and your pet dog can both lounge leisurely by the water while indulging in a mind-blowing culinary adventure – what could be better than that? Discover why this is one of the most popular Singapore attractions for dog owners – come see it for yourself!
Forget Dog Friendly Cafes; Try Singapore's First Dog Friendly Restaurant on Sea!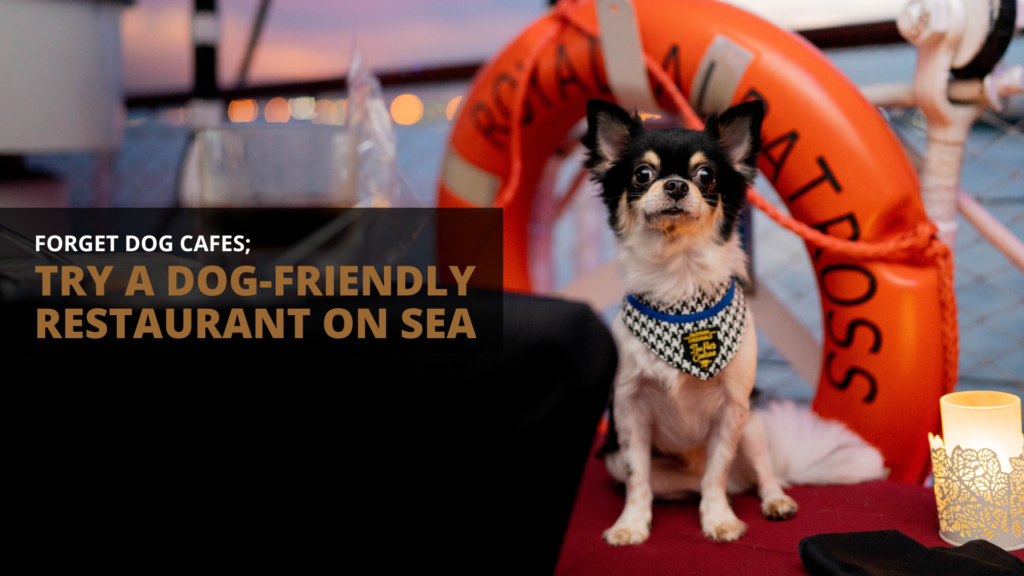 If you (or your dog) are bored of hopping around dog cafes in Singapore, come try out Royal Albatross' Dog Cruise: we have the world's first dog friendly restaurant on sea (and luxury dining cruise)! And certainly, for those of us who are passionate about our furry companions, nothing beats being able to bring our dogs along with us wherever we go. This is where Royal Albatross comes in; Imagine dining on exquisite cuisine while taking in a breathtaking view of the ocean, all while your beloved pet sits right by your side. Located on board the iconic luxury tall ship, Royal Albatross, this restaurant is not only perfect for dog owners, but also for anyone seeking to enjoy a unique experience in one of the most popular Singapore attractions.
The Amazing Benefits of Having A Dog Friendly Restaurant on Sea
Dining out with your dog has never been more spectacular with the rise of dog friendly restaurants, especially when it's located on a luxury dining cruise. Not only can you indulge in delicious cuisine while taking in breathtaking views of the Singapore attractions, but your dog can tag along to join in on the fun. Along with a specialized dog friendly menu, water bowls and a welcoming environment, the Royal Albatross Dog Cruise offer a unique experience that can help you bond with your furkid. Not to mention, it's also a great way to meet fellow dog owners and their pooches in a relaxed and friendly ambiance. So, why not treat your dog to a special day out while savouring the best of both worlds of food and scenery?
What Makes Royal Albatross Stand Out From Other Local Restaurants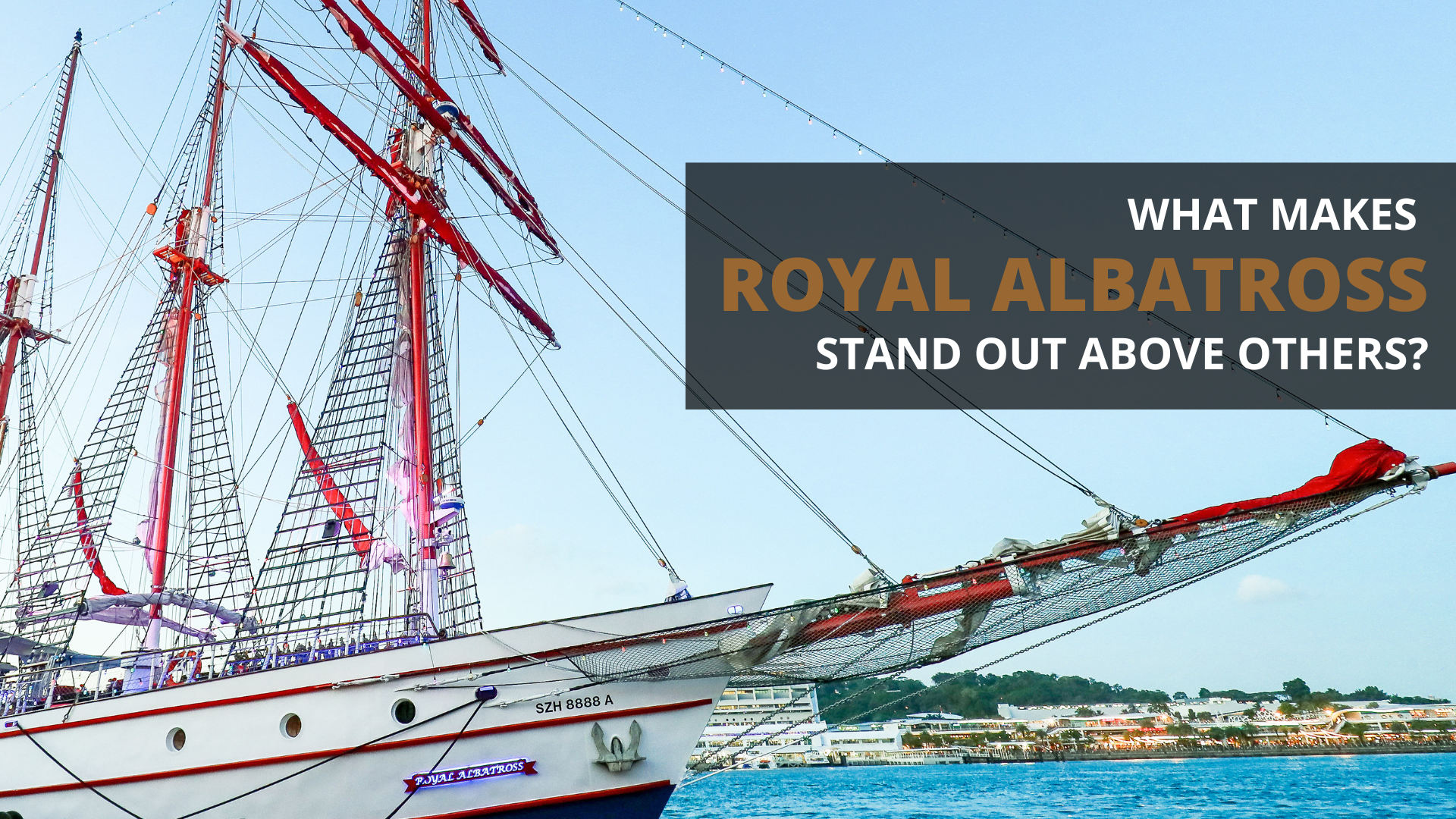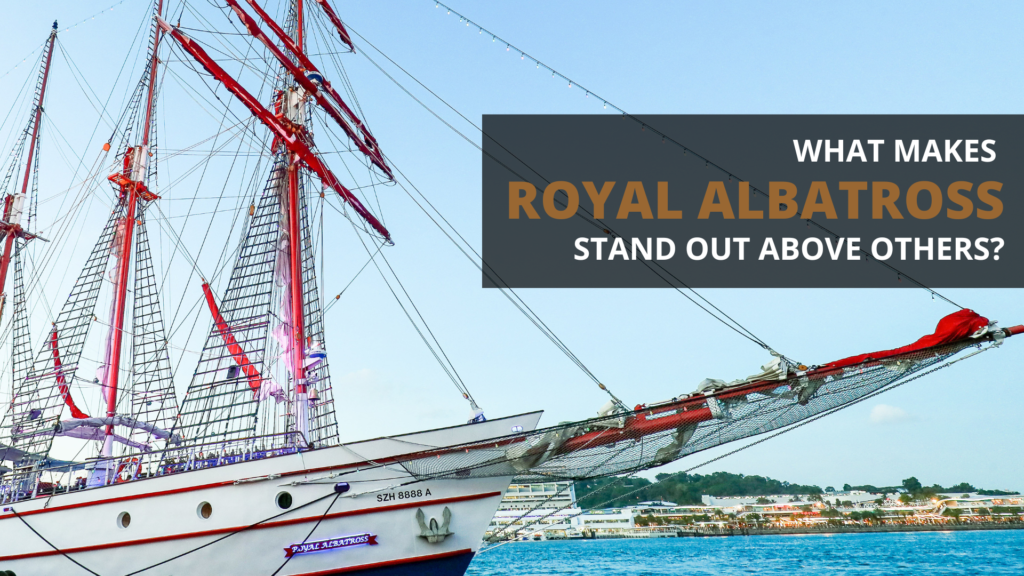 Royal Albatross is more than a just dog friendly restaurant on sea that has become one of the most unique Singapore attractions; in fact, we are a luxury dining cruise! And so, we make sure that all of our patrons, including your fur babies, are welcome and well taken care of! What sets Royal Albatross apart from other local restaurants is our commitment to providing a one-of-a-kind experience, from the stunning view of the sea all the way down to delectable dishes made with only the freshest ingredients. Dining at Royal Albatross is an adventure in itself, with a blend of modern and traditional elements that creates an enchanting atmosphere. Savoring a scrumptious meal while enjoying the fresh ocean breeze with your beloved companion – what more could you want? Royal Albatross truly knows how to make every dining experience a special one.
Don't own a dog? Rent a dog companion from us for your dog cruise experience!
Are you planning to take a dog cruise in Singapore with the Royal Albatross but don't own a furry friend of your own? No worries, we got you covered! Now, you can rent a dog companion from us and have an unforgettable experience sailing on the high seas with a lovable pup by your side. Our rental service ensures that your dog friendly cruise experience is not hindered by the lack of a furry friend! Don't let the absence of a dog hold you back from making the most of the only dog friendly restaurant Singapore on sea! Book now and make memories that will last a lifetime!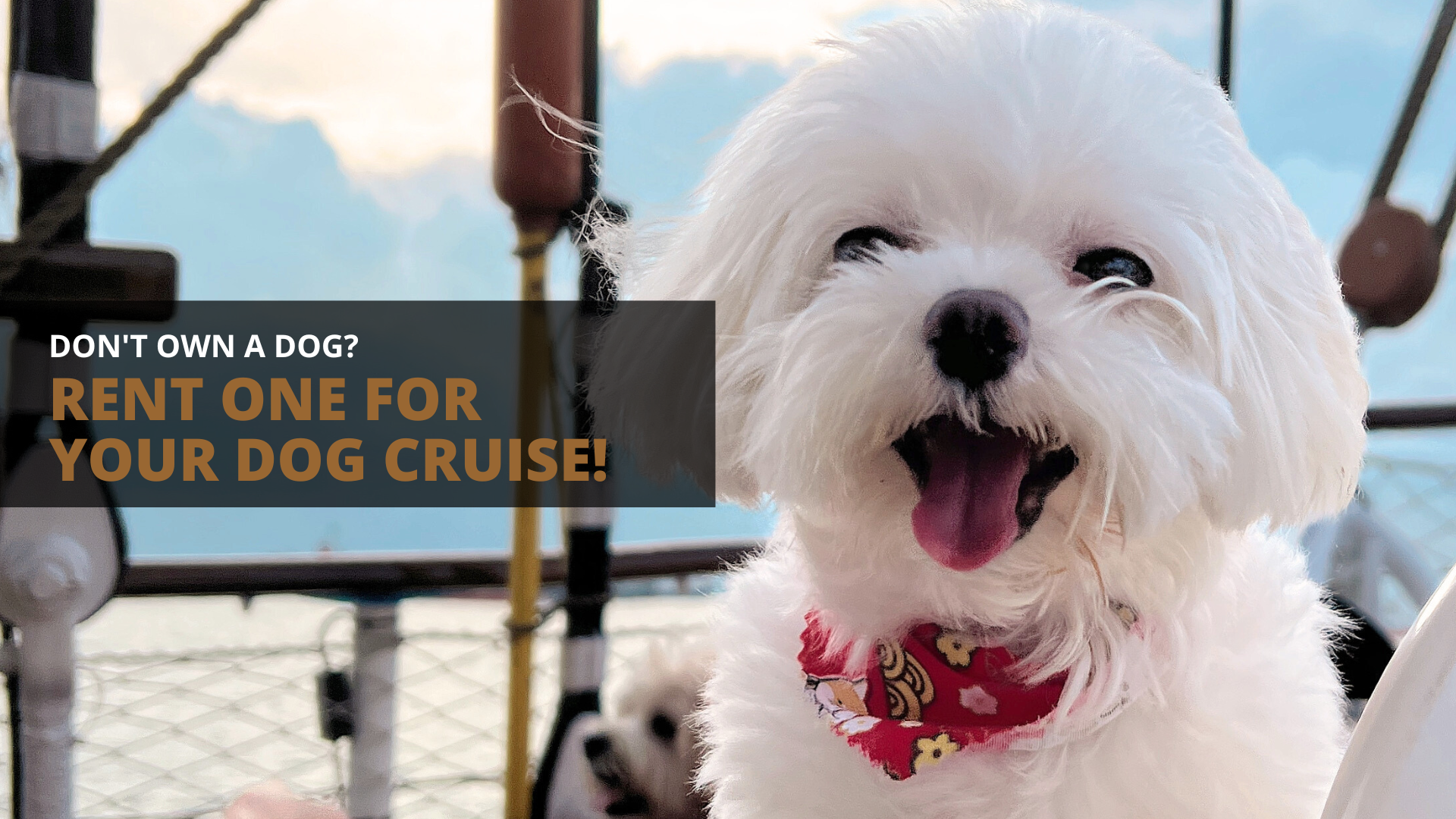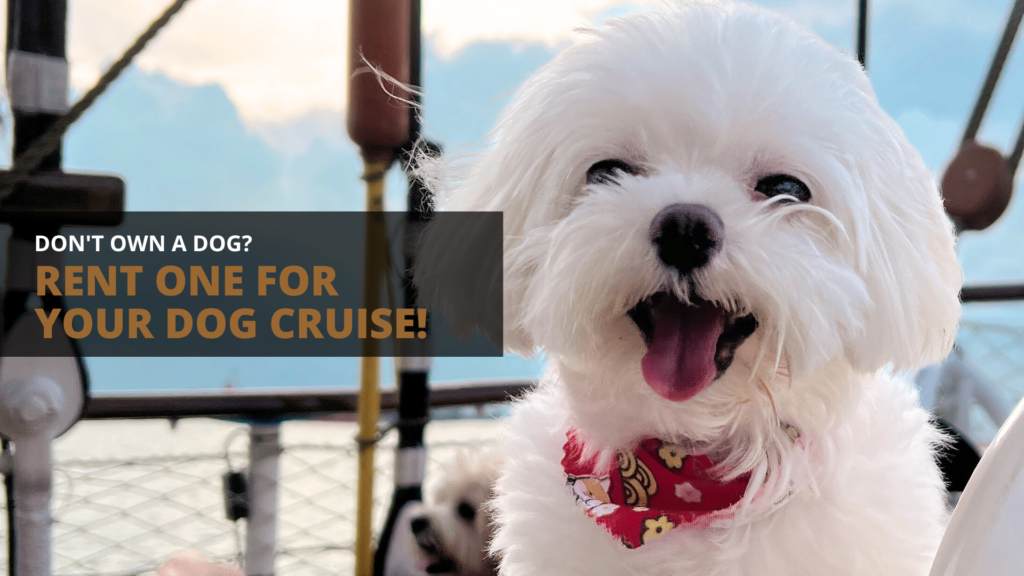 How to Reserve A Table For Your Furry Friend with the Royal Albatross
As a pet owner, dining out with your pet dog can be quite a challenge. Luckily, you can enjoy a luxurious dining experience while your furry friend is right by your side at the Royal Albatross. This dog friendly restaurant on sea offers a unique and unforgettable experience for you and your pet. Not only will you have stunning views of the Singapore attractions from your table, but your pet can also enjoy the fresh sea breeze. Click here to reserve a table for you and your furry friend today and enjoy an elegant and pet-friendly dining experience!
Don't Miss Out On This Unforgettable Experience – Check Out The Royal Albatross Today!
Singapore is home to many amazing attractions, but few can match the sheer majesty of the Royal Albatross. This stunning vessel combines luxury dining with a breathtaking dinner cruise that you won't want to miss. As you set sail along the harbor, you'll be treated to a sumptuous feast while taking in views that are nothing short of unforgettable. Whether you're celebrating a special occasion or simply looking to experience one of Singapore's most unique offerings, a trip on the Royal Albatross is sure to be a highlight of your time in this incredible city. Book your tickets today and get ready for an adventure that you'll treasure for years to come.